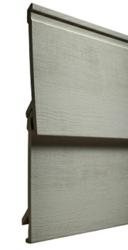 What we have in Everlast is even greater potential.
Boston, MA (PRWEB) October 18, 2012
Boston Siding Contractor United Home Experts, the exclusive Installer of Everlast Composite Siding in Massachusetts recently reached a noteworthy milestone. To date United has installed over 200,000 square feet of Everlast on New England homes.
18 months ago United Home Experts made the decision to focus efforts on a revolutionary siding product named Everlast. This decision was difficult given United's status as the the premiere and largest fiber cement siding installer in the New England region for the previous decade. At first it seemed unorthodox to change directions so abruptly, but as time goes on the move is making more sense for John Dudley the owner of UHE. He says, "200,000 square feet is just the beginning. Just a short 10 years ago we were one of the only companies installing fiber cement siding in New England. Now it's on 10's of thousands of houses and millions nation wide. What we have in Everlast is even greater potential."
In discussing what is different and better about Everlast Mr. Dudley adds, "What homeowners truly want is a realistic looking siding product--one that looks like real wood, but is low maintenance and doesn't require painting." Mr. Dudley believes Everlast offers these characteristics like no other product in the history of siding.
When asked if Everlast is being embraced by homeowners, Peter Martino, Marketing Director for UHE stated, "When we have the opportunity to introduce Everlast to a homeowner we get a reaction like we've never experienced with alternative siding products. People love the look and feel of it, and appreciate the low maintenance qualities."
The future looks bright for Everlast in New England. UHE has seen an upward trending demand curve for the product. Information requests tripled in 2012 over 2011 and are showing no signs of slowing down.
About United Home Experts:
Massachusetts-based United Home Experts is a full-service home improvement company specializing in providing quality siding, roofing, painting and replacement window services in Rhode Island, Boston, New Hampshire and Central and Eastern Massachusetts. United prides itself on its workforce of skilled craftsmen and field managers, who focus on customer satisfaction and use the latest technology and equipment to ensure efficiency and maintain the highest standards of quality.