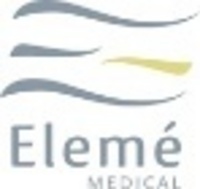 We are very proud to be featured in the Globe's Office Invasion series at Boston.com, because we are serious about the science of cellulite
MERRIMACK, N.H. (PRWEB) March 25, 2008
Eleme Medical's SmoothShapes system uses a proprietary technology called Photomology(TM) to treat the underlying causes of cellulite. Thermal and non-destructive, Photomology's unique mechanism of action combines dynamic laser and light energy with mechanical massage and vacuum to specifically affect the underlying tissue responsible for the appearance of cellulite. The result is tighter and smoother-looking skin that you can see.
"We are very proud to be featured in the Globe's Office Invasion series at Boston.com, because we are serious about the science of cellulite," said Nancy M. Briefs, President and CEO of Eleme Medical. "Our SmoothShapes medical device, which we will begin shipping next month to dermatologists and cosmetic surgeons around the country, is designed to reshape the way clinicians and women view cellulite treatment. More than 85% of women will develop cellulite at some point in their life. It doesn't matter whether you are a supermodel, a women devoted to a healthy lifestyle and diet, or even a well-toned athlete--the overwhelming majority of women can have cellulite. The good news is that, now, they can benefit from the SmoothShapes system with Photomology, which works to stimulate restoration of healthy cell activity by addressing both the physical manifestations of cellulite and its underlying causes."
About The Boston Globe's Online Video Series: "Office Invasion"
"Office Invasion" is an online video series produced by Globe reporters and posted at Boston.com. The program's reporters "show up" in the lobbies of exciting New England firms, video cameras rolling, and taking high-energy, irreverent tours of the premises. From the CEO's office to the factory floor, nothing is out of bounds for an Office Invasion.
About Eleme Medical
Eleme Medical, headquartered in Merrimack, N.H., is dedicated to providing market-leading technology in all areas of body contouring. The SmoothShapes(TM) system with Photomology(TM) is the Company's first product to launch. SmoothShapes is a medical device with FDA clearance to market. The Company's name, when spoken phonetically, suggests "lasers, medicine and aesthetics." For more information, visit http://www.elememedical.com.