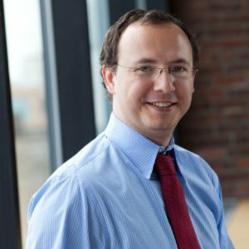 Partnering with CPattern helps us provide groundbreaking technology to our customers which, in turn, will help them grow their businesses.
Boston, MA (PRWEB) August 14, 2012
Boston Technologies is pleased to announce that it has partnered with CPattern to offer the widely-acclaimed Guardian Angel™ analytics platform to its network of forex brokerages.
Guardian Angel™ uses trading behavior logic to direct a trader's attention to areas of importance. It analyzes each trader's activity in real-time and compares it to known trading best-practices. Each trader is given personalized feedback in real-time on various aspects of his or her trading, upon opening or closing a position. Guardian Angel's™ expert feedback has already been proven to increase responsible trading, promote learning, increase trader awareness and provide a better understanding of market dynamics.
Boston Technologies' forex brokerage customers will be able to leverage CPattern's groundbreaking real-time trading analytics, which have been demonstrated to enhance conversion and retention rates of forex traders.
"Our partnership with Boston Technologies will help us reach a broader base of FX brokerage customers across a wide geographic base and brokerage size. As a result, we expect our solutions to allow traders and brokers, for the first time, to gain critical insights from their entire trading data in a matter of seconds" said Oded Shefer, Founder and CEO of CPattern. "The insights provided by the Guardian Angel™ and analytics platform should enhance data driven trading as well as data driven customer care."
"Partnering with CPattern and its team of trading behavior experts helps us provide groundbreaking technology to our customers which, in turn, will help them grow their businesses," said George Popescu, CEO of Boston Technologies. "As our customer base continues to expand, we seek complementary technology solutions to satisfy their needs. Our top objective is to continue ensure that our forex brokerage customers and their traders have resources at their disposal that can drive profitability."
About Boston Technologies
Boston Technologies (http://www.bostontechnologies.com) is a world-leading innovator and provider of trading technology and software for institutional traders and retail brokerage firms trading in foreign exchange and other over-the-counter instruments. Boston Technologies is headquartered in Boston with additional offices in New York, London and Tokyo.
About CPattern
CPattern (http://www.cpattern.com) has developed a unique concept of automated behavioral analysis of traders in the Capital Markets. Founded in 2009, CPattern's technology driven methodology relies on the combination of human factors methodologies, applied mathematics and IT expertise to provide unique and value driven trading support technology. As day trading is known to be risky, CPattern offers tools to promote safety, responsibility and effective monitoring in a variety of instruments.Using CPattern technologies, traders can gain highly valuable insights in real-time to better cope with trading hazards.