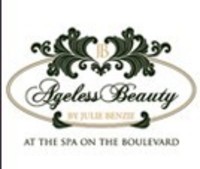 This was my favorite part of the procedure
Mountain Home, ID (Vocus) March 22, 2010
Julie Benzie, CRNA, MSN, BSN has completed Level III training in non-surgical cosmetic skills from The American Association of Aesthetic Medicine and Surgery.
This advanced training in the use of BOTOX® Cosmetic and Facial Fillers was held at Ageless Beauty in Mountain Home, ID – just outside Boise, on March 5 and March 6. Instructor Dr. Sam Assassa, founder of Beverly Hills Aesthetics and one of the leading aesthetic cosmetic surgery specialists in the country, was on site for hands on and didactic training.
Specialized techniques to address specific problems using BOTOX® and Facial Fillers such as Juvederm™, Restylane® and Perlane® were addressed in this advanced training. Treatments reviewed included: The One Hour Facelift to restore a youthful facial look without a single incision; The Red Carpet Eyebrow Lift to lift heavy eyebrows instantly; The Parisian Lip Enhancement to reshape lips and eliminate smoker's lines; the non-surgical removal of dark circles and under eye bags; The 30 minute Non Surgical Nose Job.
As hands-on experience is essential to refine new skills and techniques, the training was held as an event. Julie Benzie met with each of the 21 attendees to conduct a preliminary consultation, discuss concerns and address desired outcomes. Pictures were sent to educator Dr. Sam Assassa who reviewed the pictures and in collaboration with Julie Benzie determined the best course of treatment to achieve the desired results. During the March 5th and 6th training, attendees were treated by Julie Benzie under the direction of Dr. Sam Assassa. Attendees were asked to review and comment on the results of each treatment after one half of the face was complete. "This was my favorite part of the procedure," commented Julie Benzie, owner of Ageless Beauty. "You can see the excitement in the client's eyes as they see their new look evolving."
"This was such a unique event because the clients of Ageless Beauty were able to benefit from the presence of one of the top cosmetic surgeons in the field while I received extensive hands on experience with on site expert direction. I am thrilled to have not only learned these new and exciting non surgical cosmetic techniques but to have had the opportunity to invite my clients to benefit from the experience."
To learn more about these non-surgical cosmetic techniques or any of the other treatments offered at Ageless Beauty contact Ageless Beauty by calling 208.587.6100.
About Julie Benzie
Julie Benzie, CRNA, MSN, BSN is a Certified Registered Nurse Anesthetist practicing all types of anesthesia. Ms. Benzie is also the owner of Ageless Beauty, and a Cosmetic Injection Specialist with advanced training in Medical Cosmetic Aesthetics. Julie Benzie has been working as a Nurse Anesthetist for over 15 years and is currently the Chief of the Anesthesia Department at Elmore Medical Center in Mountain Home, ID.
Her passion for cosmetics and aesthetics prompted Julie Benzie to attend a number of advanced training classes and seminars in Medical Cosmetic Aesthetics. Julie opened Ageless Beauty in 2008 so that she could share her passion with the residents of Mountain Home, Boise and beyond.
About Dr. Sam Assassa
Since 1995, Dr. Sam Assassa has been exclusively practicing aesthetic surgery and other groundbreaking procedures in Beverly Hills, CA. Dr. Assassa was one of the first specialists on the West Coast to introduce the SmartLipo® procedure to enhance body sculpting results. He is the founder of Beverly Hills Aesthetics and president of the American Association of Aesthetic Medicine and Surgery.
Dr. Assassa received his medical degree with honors from Loyola University and completed his residency at Case Western University. He is a board certified specialist and is regarded as one of the top experts in the field of minimally invasive aesthetic surgery. Dr. Assassa's medical advances have been featured on Good Morning America, NBC, KTLA and Univision. He has been featured in Star Magazine, Angelino Magazine, Beverly Hills 213, Beauty Cosmetics Magazine, the New Zealand Herald, BeautySurgery.com and Cosmetic Design.com.
Dr. Assassa believes aesthetic surgery requires an instinctive, artistic skill and three dimensional vision. His artistic talents are expressed in the outstanding results of restoring the face and body contour of arcs and convexities, and creating balance and beauty.
About Ageless Beauty
Ageless Beauty offers non-surgical cosmetic solutions including BOTOX® Cosmetic, Perlane®, Juvederm™ and advanced skincare in a warm, relaxing and private environment. Whether you are concerned about fine lines, wrinkles, sun damage, pigmentation, acne scarring or other conditions, the expert team at Ageless Beauty will design a personalized treatment plan to address your concerns. Ageless Beauty is located at 1140 American Boulevard in Mountain Home, ID. For more information contact Ageless Beauty at 208.587.6100 or visit the Ageless Beauty website.
###