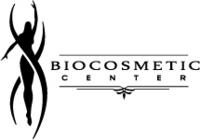 Phoenix, AZ (Vocus) April 18, 2010
BioCosmetic Center cites findings supplied by the American Society of Plastic Surgeons. Statistics indicate that close to 9 million cosmetic procedures were completed in the year 2003; a 33% increase from the previous year. Of the almost 9 million cosmetic procedures 7 million were minimally invasive and non-surgical.
According to statistics gathered by the American Society of Plastic Surgeons the most popular procedures are:
1. Botox (the number of procedures rose 300% since the year 2000)
2. Chemical peels
3. Microdermabrasion
4. Laser hair removal
5. Collagen injection
Other interesting statistics gathered included:

7.4 million women underwent some form of cosmetic procedure in comparison to 1.2 million men.
Both genders were 30% more likely to undergo cosmetic treatment in comparison to the previous year
The most popular procedure for women was liposuction (replacing breast augmentation for the first time)
Biggest age group to undergo cosmetic treatment was 35 to 50 years of age (making up approximately 50% of all patients)
50% of cosmetic procedure patients were repeat patients.
1/3 of cosmetic procedure patients underwent multiple treatments/procedures in one session.
Erin Jantze of BioCosmetic Center responded, "It's obvious that more people are comfortable with the benefits of cosmetic treatments than ever before. And the more advanced the procedures become the more comfortable people become. For instance, with the SlimLipo treatment, patients are able to benefit from liposuction without the sometimes devastating recovery time traditional lipo requires. Even with the recovery time and pain lipo has long been a very popular choice amongst available cosmetic services…being able to avoid the negatives and reap the same benefits has made SlimLipo an undeniable hot topic in the industry."
BioCosmetic Center offers all inclusive, personalized programs to aid individuals in obtaining their physical and emotional goals. Programs can include any of the following: liposuction, botox, weight loss, scar removal, bio-identical hormones, dermal fillers, acne treatment, laser hair removal, etc.
To get further information on BioCosmetic Center or current standards in the industry get in touch with Eric Jantze:
Contact:
Eric Jantze
BioCosmetic Center
http://www.biocosmeticcenter.com
Phone: 602-684-7831
###