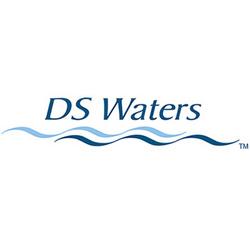 Meeting and exceeding industry standards and the stringent regulations put in place by the Food and Drug Administration is an important part of our company culture
Atlanta, GA (PRWEB) May 13, 2008
DS Waters, a leading provider of bottled water products in the U.S., announces that Bisphenol-A (BPA), as confirmed by numerous, credible government and private sources, is safe for use in the company's reusable, refillable water bottles. Hoping to dispel recent rumors that the use of BPA in its polycarbonate water bottles is harmful to consumers, DS Waters reports that random testing of its bottled water products performed over the last twelve years has revealed no detectible presence of BPA in the water.
"Meeting and exceeding industry standards and the stringent regulations put in place by the Food and Drug Administration is an important part of our company culture," said W. Kent Kise, Vice President of Quality and Technical Services for DS Waters. "When the science is closely reviewed, there is no doubt that polycarbonate plastic water bottles are safe. The most recent studies serve to support the overall safety of polycarbonate bottles and clearly demonstrate this material has no associated health risk to the consumers of our bottled water products. This information has also led the FDA to state its belief that FDA-regulated products packaged with materials containing BPA that are currently on the market are safe and that exposure levels to Bisphenol-A from food contact materials, including for infants and children, are below those that may cause health effects."
In support of its statements, the FDA has reviewed extensive historical research on BPA and relied, in part, on the expert studies conducted by the American Chemistry Council, which were performed in accordance with specific regulatory protocols for low dose evaluation of BPA. Sharon Kneiss, vice president of the Products Division for the American Chemistry Council, has stated that "the research is irrefutable, and all tests have been performed by following the most precise techniques available."
To exceed the level set by the Environmental Protection Agency as safe, one would have to ingest about 1,300 pounds of food and drink that has come in contact with Bisphenol-A each day for a lifetime. For decades, BPA has been deemed safe to use and remains a necessary component in reusable, refillable polycarbonate plastic water bottles. For more information on the safety of BPA and bottled water products, please refer to the American Chemistry Council's website, http://www.bisphenol-a.org, or to DS Waters' comprehensive list of FAQs at http://www.water.com.
About DS Waters
Created in 2003, DS Waters is the producer and distributor of home, office, and retail bottled water products across the United States under the brand names Alhambra®, Belmont Springs®, Crystal Springs®, Hinckley Springs®, Kentwood Springs®, Nursery® Water, Sierra Springs® and Sparkletts®, and Roast2Coast®, a coffee delivery service. The company, headquartered in Atlanta, Georgia, is the U.S. leader in home and office water delivery, focusing on five gallon, one gallon and single serve bottled water products. Water is bottled at 26 manufacturing facilities and then delivered to millions of homes and offices, as well as retail establishments across the country. DS Waters employs approximately 4,700 Associates in 40 states. Visit http://www.water.com or http://www.NurseryWater.com for more information.
###