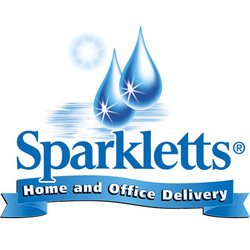 This project truly changed our workforce for the better
Los Angeles, CA (PRWEB) March 25, 2008
Over the busy holiday season, the Associates of Sparkletts Bottled Water, a DS Waters company, took time out to help those in the community who were in need of a little assistance - and a little good cheer. The Adopt-a-Family program was created in December 2007 in order to give Sparkletts Associates a way to give back to the local area that has supported the business for nearly 100 years.
The Adopt-a-Family program began with discussions with local and county organizations to gather names and details about needy families in the area. Next, 25 workgroups adopted at least one family - and sometimes more - to help throughout the holidays. Each group created a wish list and a presentation detailing the family's struggles and then began the task of making the family's dreams come true.
Sparkletts was able to provide $400 per family for groceries and other necessities, thanks to both internal donations as well as local Corporate Sponsorship from DS Waters, and the Company also donated bottled water and toys to each family. The workgroups provided both financial help as well as assistance shopping for and wrapping the festive gifts. In some cases Team members also purchased Christmas trees and decorations for families to spruce up their homes.
"This project truly changed our workforce for the better," said Amy Gumbs, Human Resources Manager for the Greater Los Angeles Region for DS Waters/Sparkletts. "Our Adopt-a-Family program brought out the best in people. As a result of this program, we were able to help out over 28 families, as well as three local group homes - Hershey Girls, Shield for Families, and Mueller Girls - and to make the holidays brighter for these kids and their families. We have turned this into an ongoing program so that we can keep helping the community in this way for years to come."
For more information about Sparkletts Bottled Water or to learn about upcoming programs, please visit http://www.water.com.
About Sparkletts
Sparkletts was founded in Los Angeles, California, in 1925. Since then, the brand has held the distinction of being one of the country's finest providers of pure, refreshing bottled water. Sparkletts is also the official bottled water of many well-known theme parks and attractions across Southern California.
About DS Waters
Created in 2003, DS Waters is the producer and distributor of home, office, and retail bottled water products across the United States under the brand names Alhambra®, Belmont Springs®, Crystal Springs®, Hinckley Springs®, Kentwood Springs®, Nursery® Water, Sierra Springs® and Sparkletts®, and Roast2Coast®, a coffee delivery service. The company, headquartered in Atlanta, Georgia, is the U.S. leader in home and office water delivery, focusing on five gallon, one gallon and single serve bottled water products. Water is bottled at 26 manufacturing facilities and then delivered to millions of homes and offices, as well as retail establishments across the country. DS Waters employs approximately 4,700 Associates in 40 states. Visit http://www.water.com or http://www.NurseryWater.com for more information.
###