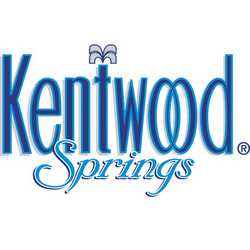 We sponsored this contest as a way to give back to our customers and reward them for their loyalty by giving them a chance to attend the Allstate BCS National Championship Game, of which our Kentwood Springs brand is a sponsor
Atlanta, GA (PRWEB) January 22, 2008
DS Waters, the premier provider of bottled water and water delivery service across the United States through its family of brands, is furthering its efforts to "go green" by offering paperless billing to its water delivery customers. The company rewarded each customer who chose this option with an entry into a drawing for an exclusive prize package of a trip to the 2008 Allstate BCS National Championship Game. The paperless billing system not only gives DS Waters' customers a way to manage their accounts easily online but also is environmentally friendly as it cuts down on wasted paper and fuel costs.
During the months of November and December 2007, the bottled water company ran a contest for all customers that opted for paperless billing. The grand prize included four tickets to the Allstate BCS National Championship Game, which was held in New Orleans on January 7, 2008, round trip airfare for four to Louisiana, four days and three nights of hotel accommodations for four, and $1,000 in spending money. The winner of the prize, drawn randomly from thousands of entries on December 19, 2007, was Mr. Donald Rau of York, Pennsylvania.
"We sponsored this contest as a way to give back to our customers and reward them for their loyalty by giving them a chance to attend the Allstate BCS National Championship Game, of which our Kentwood Springs brand is a sponsor," said Joseph Silva, director of marketing for DS Waters. "DS Waters is proud of our programs to reduce waste and increase our environmentally friendly options for our customers, and we plan to continue these efforts into 2008 and beyond."
Kentwood Springs, a DS Waters bottled water brand, was designated as the Official Artesian Water of the 2008 Allstate BCS National Championship Game. The game, which was played by the Louisiana State University Tigers and the Ohio State Buckeyes, was won by the Tigers by a score of 38 to 24. For more information about the Allstate BCS National Championship Game, please visit http://www.allstatesugarbowl.org.
About DS Waters:
Created in 2003, DS Waters is the producer and distributor of home, office, and retail bottled water products across the United States under the brand names Alhambra®, Belmont Springs®, Crystal Springs®, Hinckley Springs®, Kentwood Springs®, Nursery® Water, Sierra Springs® and Sparkletts®, and Roast2Coast®, a coffee delivery service. The company, headquartered in Atlanta, Georgia, is the U.S. leader in home and office water delivery, focusing on five gallon, one gallon and single serve bottled water products. Water is bottled at 27 manufacturing facilities and then delivered to millions of homes and offices, as well as retail establishments across the country. DS Waters employs approximately 4,800 Associates in 40 states. Visit http://www.water.com or http://www.NurseryWater.com for more information.
###