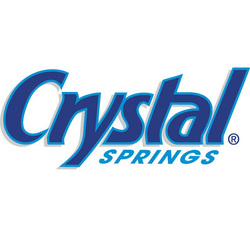 There are few families out there who have not been touched by cancer in one way or another
Atlanta, GA (PRWEB) September 18, 2007
Crystal Springs, a DS Waters bottled water company, will sponsor the "Crystal Springs Water Girls" team, consisting of Crystal Springs' employees and their friends, during the Atlanta 2-Day Walk for Breast Cancer in Atlanta, Georgia, from September 29th through September 30th, 2007.
The Atlanta 2-Day Walk for Breast Cancer is a 10 to 30-mile walk across Atlanta, which raises funds to benefit metro Atlanta breast cancer organizations. Employees of the Crystal Springs bottled water brand and their friends will join over 1,200 members of the community in the 5th annual walk. To date, over $2.6 million has been raised by the Walk for Breast Cancer. The goal of the Atlanta 2-Day Walk, is to donate at least 70% of all money raised to the 2-Day to Atlanta-based breast cancer support, research, financial assistance and awareness programs.
Elaine Causey Sperling and Katie Kang, two of the Crystal Springs bottled water brand employees participating in the walk, took special interest in this particular fundraising event because of personal experiences with breast cancer. Katie's grandmother was diagnosed with breast cancer a decade ago but, thanks to early detection, the cancer was removed and has been in remission since. Elaine's cousin was diagnosed with breast cancer and recently underwent a double mastectomy.
"There are few families out there who have not been touched by cancer in one way or another," said Elaine Causey Sperling, Accounting Supervisor. "As a member of the 'Crystal Springs Water Girls' team, it is our hope that participating in the walk will help play a hand in enabling early detection and prevention for other families."
For more information about the Atlanta 2-Day Walk for Breast Cancer, please visit http://www.2daywalk.org.
About Crystal Springs:
For over 80 years, Crystal Springs has delivered the finest quality bottled water to homes and offices across the Southeast, Mid-Atlantic and Pacific Northwest. The source of Crystal Springs can be found in the Chattahoochee National Forest, within the quiet woodlands west of Ocala, Florida, and from deep in the earth near Lancaster, Pennsylvania.
About DS Waters:
Created in 2003, DS Waters is the producer and distributor of home, office and retail bottled water products across the United States under the brand names Alhambra®, Belmont Springs®, Crystal Springs®, Hinckley Springs®, Kentwood Springs®, Nursery® Water, Sierra Springs®, Sparkletts®, and Roast2Coast®, a coffee delivery service. The company, headquartered in Atlanta, Georgia, is the U.S. leader in home and office water delivery, focusing on five-gallon, one gallon and single serve bottled water products. Water is bottled at 25 manufacturing facilities and then delivered to millions of homes and offices, as well as retail establishments across the country. DS Waters employs approximately 4,500 Associates in 40 states. Visit http://www.water.com or http://www.NurseryWater.com for more information.
###