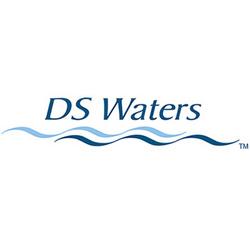 Many professional dental associations support the use of fluoride in the prevention of dental cavities, also referred to as dental caries
Atlanta, GA (PRWEB) February 19, 2008
DS Waters, which offers bottled water and bottled water delivery services via its regional brands across the United States, is pleased to announce that it now offers bottled water products with added fluoride for consumers who are concerned about dental health. DS Waters adds the fluoride to its spring and drinking waters.
Fluoridated bottled water provides benefits to consumers who may not have fluoridated tap water or who may want another source of fluoride intake. The bottled water products from DS Waters contain amounts of added fluoride within the acceptable level for bottled drinking water as required by the Federal Food and Drug Administration. It is important for those who wish to use fluoridated bottled water in conjunction with other fluoride products to discuss their total fluoride intake with their dentist or other healthcare professional.
"Many professional dental associations support the use of fluoride in the prevention of dental cavities, also referred to as dental caries," said Joseph Silva, director of marketing for DS Waters. "The prevention of dental cavities is a benefit of fluoridated bottled that can be touted as part of an overall dental care program that a family can incorporate into their daily lives. This includes proper brushing of teeth, flossing, and so on."
DS Waters offers bottled water with added fluoride in five-gallon bottles and single-serve bottles. Customers choosing home delivery with DS Waters can elect to have fluoridated water conveniently delivered as a part of their regular service. DS Waters also bottles Nursery® Water, a fluoridated water product sold in retail stores across the country. For more information, please visit http://www.water.com.
About DS Waters
Created in 2003, DS Waters is the producer and distributor of home, office, and retail bottled water products across the United States under the brand names Alhambra®, Belmont Springs®, Crystal Springs®, Hinckley Springs®, Kentwood Springs®, Nursery® Water, Sierra Springs® and Sparkletts®, and Roast2Coast®, a coffee delivery service. The company, headquartered in Atlanta, Georgia, is the U.S. leader in home and office water delivery, focusing on five gallon, one gallon and single serve bottled water products. Water is bottled at 26 manufacturing facilities and then delivered to millions of homes and offices, as well as retail establishments across the country. DS Waters employs approximately 4,700 Associates in 40 states. Visit http://www.water.com or http://www.NurseryWater.com for more information.
###