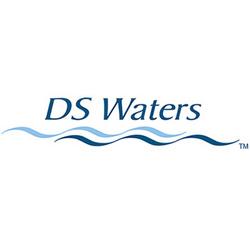 DS Waters is always exploring ways and means to operate more efficiently
Atlanta, GA (PRWEB) September 18, 2008
DS Waters, a leading, national bottled water company, is proud to announce that one of its regional brands will be adding one of the industry's first home and office hybrid trucks to its existing fleet of delivery vehicles in the coming weeks. Sparkletts®, based in Los Angeles, California, is eager to use data from the implementation of the hybrid truck to meet the push from the bottled water company for a 'green fleet' nationwide.
"Sparkletts® and DS Waters are excited to have the opportunity to test the hybrid truck in one of their larger water delivery service markets," said Norman Berry, DS Waters Fleet Operations Manager for the Greater LA Area. "Once the data comes back, we look forward to implementing more of these clean-burning, green vehicles across the country."
DS Waters, long interested in alternative fuels, currently runs 130 of Sparkletts'® 289 delivery trucks on propane (not diesel) fuel. Furthermore, the new Sparkletts® hybrid truck is shown to decrease emissions and simultaneously increase fuel economy by up to 40 percent. The eco-friendly vehicle, a Freightliner cab chassis with a Mickey body, meets stringent 2007 emission standards and represents the commitment that the bottled water company has for an environmentally clean fleet. At present, there are only a few Class-7 hybrid trucks operating in the U.S., and DS Waters, the first home and office beverage and bottled water company to take advantage of this technology, is proud to be a part of the emerging industry.
"Although the hybrid truck costs approximately 35% more than a regular delivery truck, we, as a company, realize that it is more of an investment in the environment," said Perry Nuccio, Fleet Manager. "Our main thought process here is to integrate a clean-burning vehicle that reduces emissions and encourages further development of the technology."
While the hybrid truck looks essentially identical to diesel-burning trucks on the road today, the Eaton Hybrid System component attaches to the motor, making the hybrid delivery vehicle ideal for pick-ups and deliveries. The Hybrid truck uses the electric power to help accelerate from a stop along with the diesel engine, which takes over at higher speeds.
"DS Waters is always exploring ways and means to operate more efficiently," said Shayron Barnes-Selby, VP of Public Affairs for DS Waters. "When you couple this initiative with technology such as the hybrid truck, the result is a win-win for DS Waters, its customers, and the environment."
DS Waters bottled water company is an industry leader in finding environmentally-friendly alternatives and was the first to introduce the Sparkletts' electric delivery vehicle to its fleet in 1998. This truck was in service for several years in conjunction with LPG delivery vehicles, which comprises the majority of the fleet today. The Hybrid Greenmobile™ is yet another step in Sparkletts'® commitment to Delivering a Cleaner Environment.™
Aside from the addition of the hybrid truck, the bottled water company is increasing its green initiatives in other outlets - Roast2Coast®, its coffee delivery service, is printing its collateral sales material on recycled paper. Company-wide, DS Waters uses the most environmentally-friendly packaging in the food and beverage industry - reusable, refillable, recyclable polycarbonate bottles. These bottles, delivered to homes and offices, are reused/refilled dozens of times. At the end of their life cycle, these bottles are recycled. The recycled plastic is then used to make carpet, toys, tool handles, and other items. As a member of both the International Bottled Water Association and the National Recycling Coalition, DS Waters supports community-based recycling programs and recognizes the importance of implementing environmentally savvy business decisions. For more information on the latest initiatives from the bottled water company and its delivery service options, visit http://www.water.com .
About DS Waters
Created in 2003, DS Waters is the producer and distributor of home, office, and retail bottled water products across the United States under the brand names Alhambra®, Belmont Springs®, Crystal Springs®, Hinckley Springs®, Kentwood Springs®, Nursery® Water, Sierra Springs®, Sparkletts®, and Roast2Coast®, a coffee delivery service. The company, headquartered in Atlanta, Georgia, is the U.S. leader in home and office water delivery, focusing on five gallon, one gallon, and single serve bottled water products. Water is bottled at 26 manufacturing facilities and then delivered to millions of homes and offices, as well as retail establishments across the country. DS Waters employs approximately 4,700 associates in 40 states. Visit http://www.water.com or http://www.NurseryWater.com for more information.
###