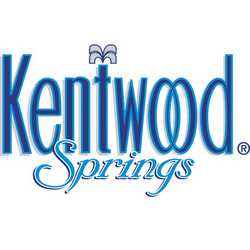 We remember the help we received from neighboring communities during Hurricanes Katrina and Rita. The least we could do is make a bottled water donation to the Iowa flood victims. We are pleased to be able to help those affected by this national disaster
New Orleans, LA (PRWEB) July 3, 2008
Kentwood Springs®, a DS Waters bottled water company, is working with officials from Terrebonne Parish in Louisiana to provide bottled water to victims of the recent flood that hit the Iowa City/Cedar Rapids area. The water will go to the People Helping People Iowa Flood Victims Relief Fund and will be distributed to flood victims through Serve the City, a small non-profit in Cedar Rapids, IA, who will be working with the Red Cross to help distribute the water to the community. Kentwood is donating an additional 1,050 one gallon bottles of water to aid the Iowa relief.
"We remember the help we received from neighboring communities during Hurricanes Katrina and Rita. The least we could do is make a bottled water donation to the Iowa flood victims. We are pleased to be able to help those affected by this national disaster," says Glen Sanders, General Manager of Kentwood Springs in New Orleans, Louisiana.
The Kentwood Springs associates are supporting the Iowa flood victims by providing bottled water in coordination with Terrebonne Parish city councilmen Pete Lambert and Paul Labat in Houma, LA. Approximately 4,830 gallons of artesian bottled water from Kentwood's bottling facility in Kentwood, LA will be donated. The first trailer load will be delivered on July 01, 2008, and a second delivery is expected in one week. For more information, please visit http://www.kentwoodsprings.com.
About Kentwood Springs
In 1963, the founders of Kentwood Springs Water Company went on a quest for pure water. They found it in a deep artesian spring in the woods of Kentwood, Louisiana. Since then, we have been bottling Kentwood and providing water delivery to homes, offices, and retail outlets across Louisiana, Mississippi, Alabama, and Florida.
About DS Waters
Created in 2003, DS Waters is the producer and distributor of home, office, and retail bottled water products across the United States under the brand names Alhambra®, Belmont Springs®, Crystal Springs®, Hinckley Springs®, Kentwood Springs®, Nursery® Water, Sierra Springs® and Sparkletts®, and Roast2Coast®, a coffee delivery service. The company, headquartered in Atlanta, Georgia, is the U.S. leader in home and office water delivery, focusing on five gallon, one gallon, and single serve bottled water products. Water is bottled at 26 manufacturing facilities and then delivered to millions of homes and offices, as well as retail establishments across the country. DS Waters employs approximately 4,700 associates in 40 states. Visit http://www.water.com or http://www.NurseryWater.com for more information.
###