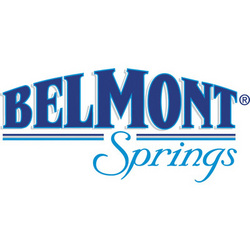 The Jimmy Fund has done and continues to do great work for children and adults throughout Massachusetts. Everyone at Belmont Springs looks forward to the Walk in September.
Boston, MA (PRWEB) September 16, 2008
Belmont Springs®, a brand of DS Waters and a leading bottled water company in the Northeast, is proud to be the sole bottled water provider for the annual Boston Marathon® Jimmy Fund Walk, which will be held on Sunday, September 21, 2008. Participants of the Boston Athletic Association sanctioned Walk will follow a 26.2 mile course to honor friends, family, and current patients battling cancer. Best of all, everyone is invited to join in the festivities as there is no age limit and walkers can choose from five different routes based on their endurance levels. Participation from everyone in the family - from young to old - and from every part of Boston is encouraged to walk to show their support.
"We're very proud to be involved with the Jimmy Fund Walk and that we have the opportunity to contribute our time and resources to this well-respected organization," said Alexander Beelaerts, President of the DS Waters Northeast Division. "The Jimmy Fund has done and continues to do great work for children and adults throughout Massachusetts. Everyone at Belmont Springs looks forward to the Walk in September."
Since 1948, the Jimmy Fund has helped support the efforts of the dedicated doctors and caregivers at the Dana-Farber Cancer Institute, a cancer research and patient care center in Boston, MA. Representatives from Belmont Springs will be on hand to pass out bottled water to the thousands of Jimmy Fund Walk participants on the five different routes. The bottled water company is eager to participate in such a worthy cause by providing Belmont Springs as a refreshing hydrating bottled water to the many Bostonians who will be participating. For more information on Belmont Springs or to have this refreshing, quality bottled water delivered to your home, please visit http://www.belmontsprings.com.
About the Jimmy Fund
The Jimmy Fund supports the fight against cancer at Boston's Dana-Farber Cancer Institute, helping to raise the chances of survival for children and adults with cancer around the world. Since 1948, the generosity of millions of people has helped the Jimmy Fund save countless lives by furthering cancer research and care. Unrestricted support from the Jimmy Fund is an integral part of Mission Possible: The Dana-Farber Campaign to Conquer Cancer, a $1 billion capital campaign to accelerate cancer research, speed development of life-saving therapies, and expand the Institute's signature patient- and family-centered care.
About Belmont Springs
Since 1876, Belmont Springs has served New England. With such a strong record for longevity, the bottled water company has stayed consistent by always providing superior quality bottled water along with a high level of customer service. As part of DS Waters, the company still keeps its traditions at the forefront but is constantly innovating and enhancing its products and services in the marketplace.
About DS Waters
Created in 2003, DS Waters is the producer and distributor of home, office, and retail bottled water products across the United States under the brand names Alhambra®, Belmont Springs®, Crystal Springs®, Hinckley Springs®, Kentwood Springs®, Nursery® Water, Sierra Springs® and Sparkletts®, and Roast2Coast®, a coffee delivery service. The company, headquartered in Atlanta, Georgia, is the U.S. leader in home and office water delivery, focusing on five gallon, one gallon, and single serve bottled water products. Water is bottled at 26 manufacturing facilities and then delivered to millions of homes and offices, as well as retail establishments across the country. DS Waters employs approximately 4,700 Associates in 40 states. Visit http://www.water.com or http://www.NurseryWater.com for more information.
###