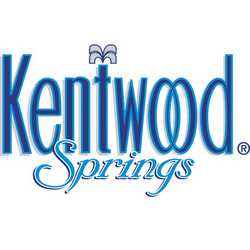 It is very important to Kentwood Springs to keep up our longstanding ties with the state of Louisiana, particularly as we all continue rebuild from the effects of Katrina
Kentwood, LA (PRWEB) December 4, 2007
Kentwood Springs®, a DS Waters bottled water company, is pleased to announce that it will be serving as an official sponsor of Louisiana State University athletics. This sponsorship further solidifies the company's commitment to the key institutions in the state of Louisiana, which is still recovering from the devastation of Hurricane Katrina.
Through this partnership, Kentwood Springs earns the right to advertise during broadcasts of all Louisiana State University sporting events and to have signage at the venues on campus. In addition, LSU supports Kentwood Springs by promoting the bottled water company via email blasts and online promotions. In addition, Kentwood Springs produces "Tiger Water," a private label bottled water that serves to promote Louisiana State University athletics and that is available at Tiger Stadium (capacity 92,000) as well as at various other athletic venues and concession areas.
"It is very important to Kentwood Springs to keep up our longstanding ties with the state of Louisiana, particularly as we all continue rebuild from the effects of Katrina," said Glen Sanders, vice president and general manager for Kentwood Springs. "For this reason, we pursued a partnership with Louisiana State University, which enabled us to support local students while we reached the fans near and far of LSU athletics with word of our quality products and water delivery service."
In the current promotion, those who sign up for home or office water delivery service with Kentwood Springs for at least one year and who purchase two three-gallon or five-gallons of bottled water will receive a free pair of purple and yellow Crocs brand shoes that have been modified with the Louisiana State University logo. More information about this promotion can be found at http://www.kentwoodsprings.com/LSU.
About Kentwood Springs:
In 1963, the founders of Kentwood Springs Water Company went on a quest for pure water. They found it in a deep artesian spring in the woods of Kentwood, Louisiana. Since then, we have been bottling Kentwood and providing water delivery to homes, offices and retail outlets across Louisiana, Mississippi, Alabama, and Florida.
About DS Waters:
Created in 2003, DS Waters is the producer and distributor of home, office, and retail bottled water products across the United States under the brand names Alhambra®, Belmont Springs®, Crystal Springs®, Hinckley Springs®, Kentwood Springs®, Nursery® Water, Sierra Springs® and Sparkletts®, and Roast2Coast®, a coffee delivery service. The company, headquartered in Atlanta, Georgia, is the U.S. leader in home and office water delivery, focusing on five gallon, one gallon and single serve bottled water products. Water is bottled at 27 manufacturing facilities and then delivered to millions of homes and offices, as well as retail establishments across the country. DS Waters employs approximately 4,800 Associates in 40 states. Visit http://www.water.com or http://www.NurseryWater.com for more information.
###