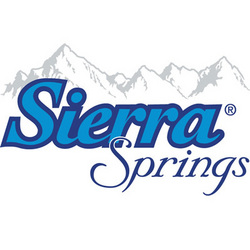 Sierra Springs is committed to providing outstanding customer service and safe, quality bottled water, as well as bagged ice, bulk water, filtration, and coffee service needs, to additional communities in Texas with a water delivery service that is comprehensive
Midland, TX (PRWEB) August 5, 2008
Sierra Springs, one of the country's finest providers of pure, refreshing bottled water, is pleased to announce that it has signed an agreement with Rainbow Water Company to acquire the assets of Rainbow's home and office bottled water delivery and filtration business. As these two companies combine resources, Sierra Springs will assume management of the bottled water delivery and filtration operations as well as the production and distribution of Rainbow Water Company's bulk and bagged ice business.
This complementary assemblage will expand Sierra Springs's home and office bottled water delivery and filtration services further into Midland, Odessa, and additional Texas communities. As a result, Sierra Springs will be able to enhance its investment in the local economy and provide unsurpassed customer service.
"Sierra Springs is committed to providing outstanding customer service and safe, quality bottled water, as well as bagged ice, bulk water, filtration, and coffee service needs, to additional communities in Texas with a water delivery service that is comprehensive," said Gil Gibson, Texas Division President. "With the acquisition of Rainbow Water Company, we will be able to expand the reach of our bottled water delivery service and filtration service options and ensure that we continue our rich history of superior water delivery service. We welcome these new members to our Sierra Springs family and look forward to earning their business."
Sierra Springs offers its bottled water delivery service, filtration, and coffee services to local homes and businesses and also provides distribution of smaller bottles to local grocery stores and outlets. For more information, please visit http://www.SierraSprings.com.
About Sierra Springs:
Sierra Springs® bottled water was founded in Sacramento, California in 1950. Since then, the brand has held the distinction of being one of the country's finest providers of pure, refreshing water. Because Sierra Springs offers the convenience of home or office delivery, and its products can be found on store shelves, bottled water drinkers have made Sierra Springs a favored brand whether they're at home, at work or enjoying leisure activities. Today the Sierra Springs brand is a category leader in its market areas, which include Oregon, West Texas, Colorado, and Wyoming. Known as a partner to a variety of events and organizations that are focused on family, youth, fitness and education, Sierra Springs has a tradition of giving back to the communities it serves. Sierra Springs and its Associates also support the local communities, by providing water during emergencies such as earthquakes, fires, floods, droughts, and other natural disasters. Learn more about what makes Sierra Springs bottled water the best bottled water delivery and filtration service choice for your family, your business, and your lifestyle.
About DS Waters:
Created in 2003, DS Waters is the producer and distributor of home, office, and retail bottled water products across the United States under the brand names Alhambra®, Belmont Springs®, Crystal Springs®, Hinckley Springs®, Kentwood Springs®, Nursery® Water, Sierra Springs® and Sparkletts®, and Roast2Coast®, a coffee delivery service. The company, headquartered in Atlanta, Georgia, is the U.S. leader in home and office water delivery, focusing on five gallon, one gallon, and single serve bottled water products. Water is bottled at 26 manufacturing facilities and then delivered to millions of homes and offices, as well as retail establishments across the country. DS Waters employs approximately 4,700 Associates in 40 states. Visit http://www.water.com or http://www.NurseryWater.com for more information.
###