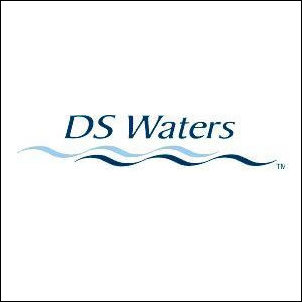 It is an honor to be asked back to the Taste of Chicago as a sponsor again this year
Chicago, IL (PRWEB) June 27, 2006 –-
For the second year in a row, Hinckley Springs, a DS Waters bottled water brand, has been named the official and exclusive water sponsor for Taste of Chicago, the Midwest's largest food festival. Hinckley Springs will provide all bottled water sold at the ten-day event, as well as five-gallon bottles of water to be used by the restaurants on site for cooking and consumption. The event will be held from June 30 through July 9, 2006, on the lakefront in Grant Park.
"It is an honor to be asked back to the Taste of Chicago as a sponsor again this year," said Joseph Silva, National Marketing Manager for parent company DS Waters. "We look forward to continuing to provide our high-quality bottled water and services that Taste of Chicago has come to rely on from Hinckley Springs."
Approximately 60 company representatives will be on hand at the Hinckley Springs booth, which features a comfortable seating area, offering samples of bottled water, dispenser demonstrations, and giveaways, as well as specials for those interested in signing up for home or business water delivery. Last year, over 500 customers signed up for Hinckley Springs' services while visiting Taste of Chicago.
The 26th annual Taste of Chicago features food, fun, and music, including live performances by India.Arie, Train, and Macy Gray. Visitors will have the chance to sample over 300 menu items from more than 60 restaurants while watching live cooking demonstrations and taking part in a variety of special programs. Over 300,000 people are expected each day at the event. For more information, please visit the City of Chicago's Website.
About Hinckley Springs
Otis Hinckley and George J. Schmitt founded Hinckley Springs in 1888 in Chicago, Illinois, just a mile from the site of the 2006 Taste of Chicago. Schmitt, a pharmacist's assistant, teamed with Hinckley, a route delivery person for spring water. The two purchased water from White Rock Corporation to deliver to customers and eventually started their own water delivery business. Today, Hinckley Springs is sold throughout the Midwest.
About DS Waters
Created in 2003, DS Waters is a producer and distributor of bottled water products across the United States. The company, headquartered in Atlanta, Georgia, is the U.S. leader in home and office water delivery, with a focus on three-gallon, five-gallon and 1/2-liter single serve bottled water products. Water is bottled at more than 25 manufacturing facilities and then delivered by a fleet of over 2,000 delivery trucks to millions of homes and offices across the country. DS Waters employs approximately 4,800 people in more than 40 states.
###