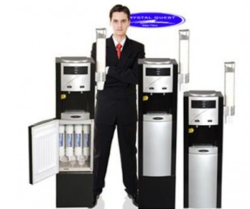 Anyone looking to start drinking the best tasting water around needs to check out Healthy Water in Life.
Los Angeles, CA (PRWEB) October 01, 2012
The bottle less water coolers and whole house filter niches have been open and waiting for years, and HealthyWaterinLife.com the provers of bottle less water coolers and whole house water filters is preparing to fill it with the release of HealthyWaterinLife.com. The new company will focus on providing only the best water coolers and water filters.
Spokesperson Hope expressed enthusiasm about the new launch, stating
"Finally people will be able to find several options of the water coolers and water filters in one place."
The company's website has recently gone live and the products are ready to be shipped.
Anyone who is looking to find the most premium water coolers and water filters needs to check them out right away.
Most people realize they should eat the right foods to stay healthy says Hope, but what most people don't understand is that the water we drink is extremely important as well.
Water makes up a large part of our bodies and if someone is putting polluted water into their bodies they could get sick. Worst yet a lot of people don't even know about all the impurities that are found in tap water.
That is why having the appropriate water cooler or water filter is absolutely critical. Not only will one be drinking cleaner and fresher water, but the water will taste much better too.
Check out the official website here to get all the details on the water filters and water cooler options.
About the Company:
HealthyWaterInLife.com is a company with passion in promoting best water filtration products worldwide. It delivers cost-effective, reliable systems and services to residential, commercial and industrial customers.