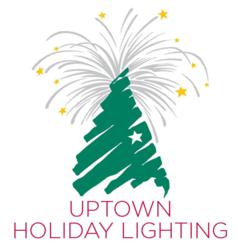 HOUSTON, Texas (PRWEB) October 12, 2012
WHO:
Uptown Houston
WHAT:
Uptown Houston is continuing its 27-year tradition by kicking-off the holiday season with its Annual Uptown Houston Holiday Lighting event on Thanksgiving evening with spectacular lights and a fireworks extravaganza. The annual tradition is rapidly approaching, meaning the man behind the trees, "Boulevard Bob," has his elves busy polishing and testing decorations in his workshop.
Be the first to experience the renowned Post Oak Boulevard holiday trees and their stainless steel bases being prepped for installation during the first week of November.
WHEN:
Tuesday, October 16
1 – 3 p.m.
*Note: Please to call to schedule another time.
WHERE:
Uptown Houston Warehouse
5085 Westview Drive
Houston, TX 77055
VISUAL:
Boulevard Bob and his crew will polish more than 320 chrome tree bases and test more than a half-million tree lights for the 80 holiday trees to be installed on Post Oak Boulevard the first week of November.
ABOUT UPTOWN HOUSTON
Created in 1987, the Uptown Houston District occupies 500 acres in the heart of the Uptown Houston/Galleria area and provides a variety of services and improvements for the area, including traffic operations, public maintenance and beautification, infrastructure improvements, economic development and marketing. The mission of the District is to continually refine and enhance its unparalleled amenities and exceptional beauty by improving accessibility, enhancing identity and sustaining the vibrant community that is Uptown Houston. Visit http://www.uptown-houston.com and find us on Facebook and Twitter (@UptownHouston) for more information.
###