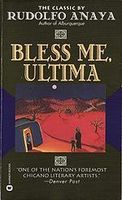 "The Big Read 2010, Chicago Style speaks to our mission to develop passionate readers," says Mary A. Hicks, Executive Director of Boundless Readers.
Chicago (PRWEB) October 13, 2010
Boundless Readers™ and National-Louis University announced today that they will partner to bring The National Endowment for the Arts' (NEA) "The Big Read" to Chicago for the second consecutive year. Like last year, The Big Read 2010, Chicago Style will target Chicago's Latino community.
The Big Read 2010, Chicago Style is made possible by a grant from NEA. Chicago-based Boundless Readers was awarded the highly selective grant for a second consecutive year.
The Big Read 2010, Chicago Style focus book is Bless Me, Ultima, written by critically acclaimed Chicano author Rudolfo Anaya. Bless Me, Ultima will be presented to the Latino community in a number of engaging and exciting ways including a staged dramatization; book discussion groups throughout Chicago; a panel discussion; and a talk with the book's author, Rudolfo Anaya.
Boundless Readers will conduct more than 100 book discussion groups in English and Spanish during October and November at Chicago public schools, Chicago Public Library branch libraries and other locations. Everyone is welcomed to join including parents, students, teachers, administrators and community members to explore Bless Me, Ultima in facilitated discussions. Boundless Readers is currently training members of its community partner organizations and CPS school teachers to facilitate the book discussions.
"We are thrilled to once again receive NEA's grant for The Big Read," says Mary A. Hicks, Executive Director of Boundless Readers. "The Big Read 2010, Chicago Style speaks to our mission to develop passionate readers. Working closely with schools and community organizations, The Big Read, 2010 Chicago Style engages adults in literature and by extension, in the reading lives of children. Parents and teachers are crucial role models for children to become lifelong readers," she adds.
"National-Louis University is thrilled to be partnering with Boundless Readers once again as its library partner and co-sponsor of The Big Read 2010, Chicago Style," says Ana Maria Soto, Executive Director, Latino Initiatives for National-Louis University
According to Soto, The Big Read 2010, Chicago Style, is closely tied to NLU's landmark Proyecto Comunidad initiative to create the next generation of Latino school, civic and business leaders by strategically removing barriers often found on the path to higher education.
"As the Latino population in Chicago continues to grow, our nation must persist in making education a top priority so that we're better positioned to compete globally," says Soto.
The event partner for The Big Read 2010, Chicago Style is contratiempo nfp, a not for profit literary and publishing center whose mission is to highlight and promote the cultural identity and contributions of the Spanish speaking Latino population in the United States. This year's bilingual events, include:

A Kick-Off Reception and Bilingual Panel Discussion on Oct. 23, 2010 from 2-4 pm at the Rudy Lozano Library in Pilsen. Open to the public, the panel discussion will be moderated by Paul Schroeder-Rodriguez, Chair, Department of World Languages and Literatures at Northwestern Illinois University (NEIU). Panelists will include: Tim Libretti, Chair, English Department, NEIU; Emily García, Assistant Professor of English, NEIU; Olga Vilella, Director, Latin American Studies Dept, St. Xavier University; and Carlos Cumpian, pioneering Chicano writer in Chicago since the 1970s.
A stage dramatization and poetry performance, "La Carpa Dorada," on Nov. 17, 2010 at 6:30 pm at Instituto Cervantes. Participants will include creative writing workshop members from contratiempo nfp. Marcela Muñoz will direct. The public is encouraged to attend.
A lecture event, "Four Decades of Bless Me, Ultima," on Dec. 1, 2010 at 6 pm. With a movie in the works and a play touring the country, there is new relevance for Bless Me, Ultima. A conversation about the past, present and future of this seminal Chicano literature book takes place with author Rudolfo Anaya at Recital Hall at Northeastern Illinois University.
For additional information and details about any of The Big Read 2010, Chicago Style events including locations, addresses, dates, times, go to http://www.boundlessreaders.org or send an email to bigread(at)boundlessreaders(dot)org.
About The Big Read
The Big Read is an initiative of the National Endowment for the Arts designed to restore reading to the center of American culture. The NEA presents The Big Read in partnership with the Institute of Museum and Library Services and in cooperation with Arts Midwest. Support for The Big Read has been provided by the W.K. Kellogg Foundation, the Paul G. Allen Family Foundation, the Boeing Company, the Poetry Foundation, and the Ford Motor Company. For more information, visit http://www.neabigread.org.
About National-Louis University
National-Louis University has been a force for change in American education since its founding in 1886. Known for nearly a century as the National College of Education, it is still nationally renowned today not only for its programs in teacher preparation, urban education and educational leadership, but as one of the first universities to address the unique needs of adult learners. Today, NLU offers a range of undergraduate and graduate degree programs in the National College of Education, the College of Arts and Sciences and the College of Management and Business. NLU's campuses are located in downtown Chicago; Lisle, Skokie, Wheeling and Elgin, Ill.; Beloit and Milwaukee, Wis.; Tampa, Fla. and Nowy Sacz, Poland. For more information, visit http://www.nl.edu.
About Boundless Readers
Chicago-based Boundless Readers, formerly called the Rochelle Lee Fund, is a 501(c)3 nonprofit organization. For more than 20 years, Boundless Readers has dedicated itself to unleashing the power of reading in children. By building the capacity of Chicago public schools and teachers through its professional development programs and resources, Boundless Readers transforms students into passionate lifelong readers, learners, and thinkers. For more information about Boundless Readers, visit http://www.boundlessreaders.org.
###