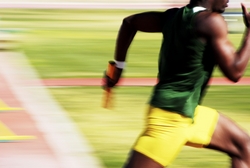 Insight into 2012 (http://blogs.bournemouth.ac.uk/insightinto2012/) draws on BU's world class research and expertise to bring you up-to-date commentary on the news and debates surrounding the Games.
(PRWeb UK) February 22, 2011
Experts from Bournemouth University (BU) have set up a specialist blog that features in-depth analysis of the Olympic and Paralympic Games as the world counts down to London 2012.
Insight into 2012 (http://blogs.bournemouth.ac.uk/insightinto2012/) draws on BU's world class research and expertise to bring you up-to-date commentary on the news and debates surrounding the Games.
BU is the fourth most improved university in the UK for research quality and our experts cover a host of subjects relating to the Games, including Olympic legacy, sports technology, sports tourism, nutrition, sailing event evaluation, sport ethnography and much, much more.
As the largest university in Dorset, BU is on the doorstep of the Weymouth and Portland Sailing Academy – a London 2012 host venue – and our panel of experts are actively involved in both local and national events and research related to the Games, as well as other major global sporting events. This professional and academic insight means that BU can offer unique and specialist perspectives on the Games that you won't find anywhere else.
Bringing you the inside track on the big issues of the day on the blog, are:
Dr Richard Shipway
Richard's research interests focus on sport tourism, Olympic studies, the impacts and legacies of sport events, health promotion and sport ethnography. His recent work has concentrated on Olympic-related research themes connected with the 2012 Games, and he was previously awarded the prestigious Winston Churchill Fellowship to undertake an Olympic education project in Australia. Richard has a particular interest in Olympic tourism and research exploring the social impacts of the 2012 Games. Richard is currently the project manager for an ESRC (Economic and Social Research Council) initiative developing future research linked to sport tourism and sport events.
Bryce Dyer
Senior Lecturer Bryce's primary interest in sport is with the development and use of its technology from both a philosophical and a practical standpoint. This could be everything from investigating how the design of a new bat or ball performs to seeing whether a new technology such as a special swimsuit is actually right or fair for it to be used. His current research is investigating the use of prosthetic limbs in athletics. This work will hopefully show how a sport can enjoy ongoing development that is in the best interests from the athletes that compete, the sport that governs it and ultimately the spectators that watch it.
Dr Heather Hartwell
Heather is a registered nutritionist and member of the Nutrition Society. Her expertise is within the field of public health nutrition particularly as it relates to food service. Being part of the Centre for Well-being and Quality of Life she has responsibility for co-ordinating the well-being research theme pan-university. In her duty as Trustee of the Royal Society for Public Health she is actively involved in policy decision making at the highest level.
Dr Holly Henderson
Holly's interests are around sailing sports tourism, sailing event evaluation and volunteering. She has conducted the consultancy research for the Skandia Sail for Gold Regatta (part of the International Sailing Federation World Cup) in 2009 & 2010, and the Spirit of the Sea Maritime Festival (a 2012 Legacy Project). Holly was awarded an Economic and Social Research Council Bursary (ESRC) from the Sport Tourism Opportunities for Research, Mobility and International Networking Group (STORMING), initiative focusing on sailing participant experiences at Olympic class sailing regattas.
Debbie Sadd
Debbie is an academic in the School of Tourism at BU, teaching Olympic Studies, Strategy and Leadership and Marketing on both the undergraduate and postgraduate events programmes. Her research interests include social impacts of events, urban regeneration opportunities from events and legacy planning. For her PhD, she has used both Sydney and Barcelona as case studies to develop a framework of best practice for London 2012 in relation to stakeholder identification.
All of our Insight into 2012 experts are media trained and available for media interviews, and if you'd like to talk to one of them or find out more about the expertise we have at BU, please call our Public Relations team on 01202 963963 or email: press(at)bournemouth(dot)ac(dot)uk
Note to editors:
1. In the 2008 Research Assessment Exercise, Bournemouth University was ranked the fourth most improved university in the UK for the quality of its research, and three-quarters of our research outputs were rated as of 'international repute'.
###