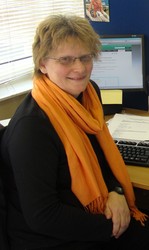 Bournemouth, UK (PRWeb UK) April 29, 2010
Occupational therapy (OT) is typically seen as a relatively new profession in health and social care, predominantly developed in the U.S within psychiatric hospitals in the early 1900s. Having progressed over the years to encompass mental health issues, physical injuries and long term health problems, occupational therapy is now a considerable focus within the health and social care environment.
However, despite the modern recognition for the value of occupational therapists within the NHS and private healthcare, there are still as few as thirty pre-registration degree courses available to prospective students looking to train in OT, within UK Universities.
Bournemouth University, home to the leading Health and Social Care School in the south, is proud to have appointed distinguished clinician Dr Clare Taylor. The course, which was introduced to serve the ongoing need for occupational therapists in Dorset and Somerset, is now in its fifth year, with an intake of around 35 students per annum.
Dr Taylor completed her MA in Sociological Research Applied to Healthcare and PhD in Disability Sociology at Warwick University. Having previously lectured at Dorset House School of Occupational Therapy in Oxford, the first school for Occupational Therapy in the country (which was later amalgamated into the School of Health and Social Care at Oxford Brookes University), Dr Taylor became Principal Lecturer in the Occupational Therapy Department at Coventry University.
During her time at Oxford Brookes in the 1990s, a new concept emerged within health and social care practice; "evidence-based practice" (EBP). Having recognised the need for the application of evidence-based practice to the allied health professions, Dr Taylor was approached to investigate the concept further and over several years, contributed significantly to the development of EBP in Occupational Therapy.
Her extensive knowledge and experience in the subject later resulted in Dr Taylor receiving a request from Blackwells publishers to write a text covering EBP work in the clinical environment and the value of both qualitative and quantitative research as evidence. Entitled "Evidence-Based Practice for Occupational Therapists", Dr Taylor's book is now in its second edition and represents a core text for almost every OT degree course in the UK.
Dr Taylor's renowned expertise has led to various international institutions in the U.S, Australia, Italy, Norway and Sweden commissioning her to give talks and presentations about EBP.
The appointment of Dr Taylor within the School of Health and Social Care further demonstrates the continued commitment from Bournemouth University to provide its students with the highest level of academic education.
ENDS
Notes to Editors:
1. BU is the UK's Number One New University (first place among all institutions that became universities since 1992) according to The Guardian University Guide 2009 & 2010. (http://www.guardian.co.uk/education)
2. In the 2008 Research Assessment Exercise (RAE) BU is the fourth most improved university in the UK for the quality of its research (according to Times Higher Education).
BU Press Office: Tel: (01202) 961033
e-mail: press(at)bournemouth(dot)ac(dot)uk
http://www.bournemouth.ac.uk/news
###