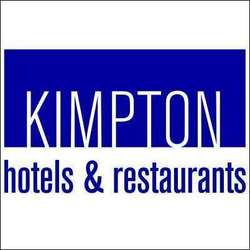 Kimpton is thrilled to offer consumers a unique opportunity to support our national charitable partners through its expanded retail line of lifestyle products
San Francisco, CA (PRWEB) October 9, 2007 - Relaunched in mid-
September, Kimpton Hotels & Restaurants' retail website http://www.KimptonStyle.com adds 80 new products for guests looking to recreate signature Kimpton hospitality in their own homes. Kimpton now offers more than 100 products promoting an active, healthy lifestyle on any budget, with all of the hotel company's proceeds from many items entirely benefiting long-term charitable partners Dress for Success, Trust for Public Land, and the national Red Ribbon Campaign for HIV/AIDS awareness.
"Kimpton is thrilled to offer consumers a unique opportunity to support our national charitable partners through its expanded retail line of lifestyle products," said Niki Leondakis, chief operating officer of Kimpton Hotels & Restaurants. "In relaunching KimptonStyle, we let the increasingly socially-conscious consumer become involved in the three non-profit organizations Kimpton wholeheartedly supports through many ongoing campaigns."
Highlights from the new KimptonStyle collection include:

Let the Energy Flow: Yoga + Chocolate Collection ($39) - Kimpton, the brand which pioneered the first ever in-room Yoga TV channel, introduces a chocoholic's guide to the seven chakras with this collection of exotic Vosges haut-Chocolat truffles, a yoga + chocolate guidebook, and a suggested musical playlist. Sales from this item benefit Dress for Success.
Eco-Savvy Sips: Recycled Glassware Collection ($42 - $98) - Perfect for parties with a purpose, or elegant entertaining, Kimpton's expanded glassware collection, all created from 100 percent recycled wine bottles, features a selection of unique tumblers, stemware and flute glasses. Sales from these products benefit Trust for Public Land.
Wild Road Warrior: Wild Side Travel Trolley ($220) - Stylish travelers with animal instincts will breeze through airport check-in lines with Kimpton's new carry-on sized zebra- and leopard-print travel trolleys. Kimpton's new travel trolleys are modeled after the brand's best selling item, luxurious animal-print bathrobes. Sales from this item also benefits Dress for Success.
Don't "Frette" Over Sleep Loss: Kimpton Signature Pajamas by Frette ($225) - With approximately 70 million Americans reporting sleep troubles, and quality, high thread-count linens proven to offer a sounder sleep, Kimpton offers a new signature Frette pajama line to give the luxury of a 300 thread-count experience wherever travels may lead. Exclusive to KimptonStyle.com, the signature pajamas feature a white-on-white jacquard sateen zebra pattern, and are made with 100 percent Egyptian cotton, a portable form of Kimpton's exclusive zebra bed linens. Available in November 2007.
Expanded from its original menu of 27 home and bath products, the new roster of Kimpton Style products provides essentials for the eco-friendly, stylish and well-rounded traveler. A full catalog is available online at http://www.KimptonStyle.com along with more information on national Kimpton non-profit partners. For more information on Kimpton Hotels & Restaurants, please visit http://www.KimptonHotels.com or call 1-800-KIMPTON.
About Kimpton
San Francisco-based Kimpton Hotels & Restaurants is the first and leading collection of boutique hotels throughout the United States and Canada. Founded by Bill Kimpton in 1981, privately held Kimpton offers services and design elements focused on care, comfort, style, flavor and fun. Every Kimpton hotel reflects the energy, personality and pulse of its location, history and architectural style. Each property features personalized guest services, comforting in-room amenities, specialty rooms and suites, and provides a range of exciting culinary experiences through affiliated top-rated destination chef-driven restaurants. Kimpton takes pride in its commitment to social responsibility and leads the hospitality industry in ecological practices through its innovative EarthCare programs. In addition, Kimpton demonstrates a unique dedication to its female guests with the Women InTouch program, offering comfortable and safe environments, in-room fitness and wellness options as well as the company's unique "Forgot It, We've Got It" honor bar, providing essentials that women travelers may have forgotten at home. Among the company's newest properties are the Hotel Palomar in Washington D.C., which opened in July 2006, and the Hotel Palomar Dallas, which opened in August 2006. Additional projects are underway in Southern California, Texas, Florida and Virginia. For more information, please visit http://www.KimptonHotels.com or call 1-800-KIMPTON.
###