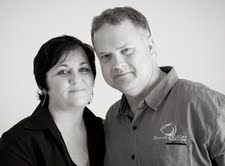 When potential customers are looking for businesses to fit their needs, they hit the internet, either on their computers, or, increasingly on their mobile phones and iPads
Mackay, Australia (PRWEB) August 15, 2012
The recent uptick in mining opportunities in the Bowen Basin area has caused a mining town boom for many Far North Queensland towns. Investors recognize, believes prominent Mackay website business owner, Cheryl Eagers, that with mining expansion comes a rapid increase in well-paid workers to towns that may not have established retailers to support the increase.
This increase in demand and available market capacity of Bowen Basin towns is attracting big-time franchises such as BASKIN-robbins, McDonalds, Zarraffas, and The Retail Food Group (FRG), which owns several food chains including Brumby's, Donut King, Pizza Capers, and Michel's Patisserie.
An RFG representative, Faith Manning, believes bringing these outlets to regional Queensland towns will create more town-based employment, saying "There is an untapped resource of people in these mining towns as the population expands and opportunities become available."
While some franchises are still in the planning stage, RFG has already opened a Brumby's Go! and Donut King in Emerald, and plans to increase their stores in mining towns by as much as 50 percent this year.
What does the franchise retail growth mean to local business owners?
Cheryl Eagers, from Mackay and Bowen Basin Websites business Snap Easy Websites, believes that the the proliferation of fast-food outlets in mining areas, will affect local businesses both positively and negatively.
"While obviously these new franchises will increase competition to some local businesses, the jobs that they will create will boost the cash flow throughout the towns" said Ms Eagers. "As mining towns boom the associated workers need to be made aware of local options, and smart marketing is the best way to take advantage of this economical explosion."
Through Snap Easy Websites, Ms Eagers and her team offer online marketing solutions to businesses of all sizes in Mackay, the greater Bowen Basin, and Far North Queensland.
"These days, advertising options like phonebooks have gone the way of cassette players and payphones - no one uses them anymore. When potential customers are looking for businesses to fit their needs, they hit the internet, either on their computers, or, increasingly on their mobile phones and iPads" explained Ms Eagers. "That's when having a well-designed, easy-to-find website really pays off."
"Those businesses that survive the influx of big business competition will do so not only because they provide quality products or services, but also because they properly promoted the fact that they do – both online and offline" she continued. "After all, it doesn't matter how good a business is if its target customers and clients cannot find it."
For more information visit SnapEastWebsites.com
About Snap Easy Websites
Snap Easy Websites is a provider of a range of online marketing services to businesses of all sizes.
David Phillps and Cheryl Eagers formally established Snap Easy in 2011. What sets them apart from many website providers is that David and Cheryl are business people, who have established and run successful small and medium enterprises (SMEs). They know how business works, and understand the financial and staffing constraints under which they operate.
In fact, it was through the frustration (and massive overcharging) involved in having someone create a website for one of their businesses that made them realise that only people who understand business could deliver effective and appropriate online services for other businesses.
Over the next few years they learned from the best of the best in areas of website design, search engine optimisation, social media marketing and website content creation. And they learned how, by engaging experts in each niche, they are able to pull the whole thing together for their clients – without all the tech-talk, and always with a eye on the bottom line.
So that is the Snap Easy Websites story so far. We are proud to be making a real difference to our clients' business.
Visit SnapEasyWebsites.com to see how inexpensive it can be to set up your own online presence with Bowen Basin or Mackay websites.