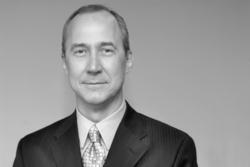 Mark understands how hospitals run and brings invaluable experience to MHA at the corporate level. We are delighted to have someone with his experience and reputation on our board
Towson, MD (PRWEB) September 01, 2011
Bowie & Jensen, a leading Maryland business law firm, is pleased to announce that Mark Jensen, a partner with the firm, was elected to the Maryland Hospital Association's (MHA's) Executive Committee during its annual membership meeting. Mr. Jensen will serve as a Trustee Councilor-at-Large for the MHA. Mr. Jensen is a long-standing and active member of MHA's Council on Clinical and Quality Issues.
Mr. Jensen will serve a one-year term as a Trustee Councilor-at-Large on MHA's Executive Committee, after which he will be eligible for re-election to two additional one-year terms.
"Mark brings nine years of depth and experience to the MHA board," said Carmela Coyle, President & CEO of the MHA. "Mark understands how hospitals run and brings invaluable experience to MHA at the corporate level. We are delighted to have someone with his experience and reputation on our board."
The election of Mr. Jensen to the Executive Committee of the MHA follows his appointment to the Board of Directors of the MedStar Health System. Mr. Jensen also served on the Board of Union Memorial Hospital, part of the MedStar Health System, and served a three-year term as the Board's Chairman.
At Bowie & Jensen, Mr. Jensen leads the firm's transactional department. He has received numerous legal awards and most recently was named to SmartCEO's legal elite. He focuses his practice on the representation of privately held companies of all sizes, drawing on his personal experience and professional training to help his clients identify goals and develop strategies and tactics to achieve them. The combination of hospital, legal and business experience made him the perfect choice for the Executive Committee of the MHA.
"Mark's leadership experience will be a valuable asset to MHA," said his Bowie & Jensen partner Mike Oliver, who leads the firm's Intellectual Property practice. "His broad financial and general management expertise will be an invaluable asset to the Board."
Mr. Jensen is committed to public service and has been involved in hospital policy and governance for many years. In addition to serving on the MHA, MedStar and Union Memorial Hospital Boards, he currently sits on the MedStar Audit Committee, Investment Committee and the Quality, Safety and Professional Affairs Committee and has previously chaired the Union Memorial Board, chaired the UMH Strategic Planning Committee, served on the UMH Professional Practice and Quality Oversight Committee (which he chaired), UMH Risk Management Committee, and UMH Hospital Leadership Committee. He has served on the MedStar Strategic Planning Committee, the Union Memorial Foundation Board and the Maryland Hospital Association Council on Clinical and Quality Issues Committee.
About Bowie & Jensen
Bowie & Jensen is a Maryland-based law firm with attorneys representing clients around the world. Bowie & Jensen focuses on Business Litigation, Business Transactions, Construction Law, Entertainment Law, Employment Law, Estates & Trusts, Intellectual Property, Real Estate and Tax Law. For more information on Bowie & Jensen, please visit http://www.bowie-jensen.com.
About the Maryland Hospital Association
The Maryland Hospital Association (MHA) is the advocate for Maryland's hospitals, health systems, and their patients before legislative and regulatory bodies. Its membership is comprised of community and teaching hospitals, health systems, specialty hospitals, veterans' hospitals, and long-term care facilities. For more information, visit http://www.mhaonline.org.
###