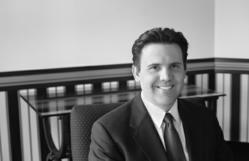 Ultimately, about 20% of bid protests filed with GAO are successful.
(PRWEB) October 12, 2011
Many businesses now look to the federal government for work because of the economic downturn, including BRAC, associated projects, and the opportunities created by set-aside contracts, says Bowie & Jensen Managing Partner Matt Hjortsberg. Oftentimes, however, a contractor will have submitted its best proposal only to find that that it has not been successful and therefore must face the question of whether to protest the award. Matt Hjortsberg gives tips on how to stay in the contracting game with a bid protest.
There are three potential venues in which to file a bid protest for a federal government solicitation: (1) at the procuring agency; (2) with the U.S. Court of Claims and (3) with the General Accounting Office ("GAO"). Most businesses avoid filing a bid protest with the procuring agency on the theory that the agency that awarded the project is unlikely to admit a mistake and overturn its own decision. Court of Claims cases are less favored because of the expense and relatively slow process of resolution. Therefore, many bid protests at the federal level are filed with the GAO, which offers a compromise between speed and independence.
The number of protests considered by the GAO has increased substantially year over year since the beginning of the economic downturn. In FY 2007, the GAO considered 1,411 bid protests up only 6% from FY 2006. In 2008, that number jumped 17% to 1,652. In 2009, the number jumped again 20% to 1,989 and in FY 2010 there was a 16% year over year increase to 2,299. While many FY 2010 protests are attributable to the GAO's expanded jurisdiction to consider task order solicitations, the increase in filings during this period also demonstrates the increase in federal government work and the willingness of contractors to fight for it.
If a business elects to protest the award of a contract, however, it is important to pay close attention to the time frames for filing a protest with the GAO. Protests involving improprieties in a solicitation must be filed prior to the bid opening on an Invitation for Bid Solicitation ("IFB") and prior to receipt of initial proposals in a Request for Proposal ("RFP"). These types of protests generally allege that the IFB or RFP favored the incumbent contractor, unduly restricted open competition, or restricted the contractor to using equipment or parts manufactured by a specific entity. In very general terms, protests based upon improprieties in the solicitation tend to be grounded in allegations that the solicitation does not promote the government's policy of open and fair competition.
Other protests, arising out of the notice of intent to award, must be filed within 10 days after "the basis of protest is known or should have been known." This period can be extended with a request for a debriefing from the procuring agency. Such protests typically allege that the prevailing bid was non-responsive, the prevailing bidder was not a "responsible" contractor, or the aggrieved contractor's bid was rejected for improper reasons. Again, in very general terms these types of protests focus on the bids and proposals and the government's evaluation of them.
A common question that arises when a bid protest is filed is whether it will result in a stay – that is, stop performance of the project by the apparent successful bidder. The applicable regulations impose a shorter set of time frames in which the protesting bidder or offer or may obtain a stay. In this instance, the regulations require the GAO to notify the procuring agency within 10 days after a contract award or within five days after the date offered for a debriefing. The automatic stay is triggered only by notice from the GAO. Therefore, an aggrieved bidder must make sure that it files its bid protest in sufficient time for the GAO to notify the procuring agency so that it can stay the performance of the project.
Ultimately, about 20% of bid protests filed with GAO are successful. The seeming low rate of success is due, in part, to many protests being rejected because they were not filed timely. Consequently, it is important for an aggrieved contractor to act quickly and efficiently to protect its rights in procurement.
About Matt Hjortsberg
Mr. Hjortsberg is a member of the firm's litigation department. His practice is concentrated on contract disputes and construction litigation as well as claims arising out of business break-ups. In the construction law area, Mr. Hjortsberg regularly handles mechanic's lien claims, bid protests, payment bond claims, construction defect claims and other payment disputes. He has handled a variety of construction matters ranging from home improvement cases to disputes arising out of the construction of major commercial and government facilities. He has tried cases in state and federal courts and before the American Arbitration Association. His notable cases include construction claims involving Ronald Reagan Airport, the Mid-Atlantic Sports Network (MASN), Canton Towers as well as, the successful defense of a local publicly traded company in a suit alleging violations of the Private Securities Litigation Reform Act, and the successful defense in a substantial breach of contact claim.
About Bowie & Jensen
Bowie & Jensen is a Maryland-based law firm with attorneys representing clients around the world. Bowie & Jensen focuses on Business Litigation, Business Transactions, Construction Law, Entertainment Law, Employment Law, Estates & Trusts, Intellectual Property, Real Estate and Tax Law. For more information on Bowie & Jensen, please visit http://www.bowie-jensen.com.
###