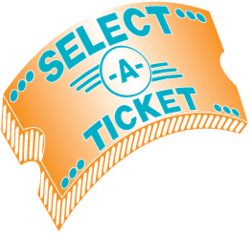 [fans] do not need a Top 10 team to have an enjoyable and memorable time cheering for their school in a bowl game, it is just an honor for their team to be chosen
Riverdale, New Jersey (PRWEB) December 01, 2011
The annual NCAA College Bowl Game matchups will be announced Sunday December 4 and that means that College Bowl Game tickets will begin selling at a hurried pace, according to national ticket broker SelectATicket.com.
Speculation on the matchups always reaches a fever pitch in this, the final week leading up to Selection Sunday. The official BCS bowl game participants will be announced Sunday night and as the announcements are made, SelectATicket.com reports fans traditionally flock to the website to purchase tickets immediately.
Entering Selection Sunday, the top five BCS teams are LSU, Alabama, Oklahoma State, Stanford and Virginia Tech. With one game remaining this Saturday for LSU (versus #14 Georgia), the participants in the BCS Championship Game would not be officially announced until Sunday night but fans are gearing up for a re-match between SEC rivals LSU and Alabama of the November 5th LSU 9-6 overtime victory.
The BCS title game is played between the teams ranked numbers one and two in the BCS standings. Once that matchup is determined, the remaining BCS Bowls select their participants in the following order: Rose Bowl, Sugar Bowl, Orange Bowl and finally the Fiesta Bowl.
Additionally, the champions of the Atlantic Coast, Big East, Big Ten, Big 12, Pac-10, and Southeastern conferences have automatic berths in one of the participating bowls.
As a result, if any those teams are not ranked one or two, they must be chosen for a remaining bowl game.
Part of the excitement leading up to bowl selections is guessing what teams will play where.
The most common potential bowl matchup predictions according to ESPN.com prior to Saturday's games are as follows:

BCS Championship Game: Oregon vs Auburn
Sugar Bowl: Michigan vs Houston
Fiesta Bowl: Oklahoma State vs Stanford
Orange Bowl: Virginia Tech vs West Virginia
Rose Bowl: Wisconsin vs Oregon
Traditionally, BCS National Championship Game tickets are the most sought after tickets among the bowl games. Fans may recall the skyrocketing prices of BCS tickets last season as the game day drew closer.
Matching the top-seeded teams in the BCS standings, it is a single game playoff to determine the national college football champions. Every fan in the country has interest in this game if their favorite school is participating or not.
The BCS Championship Game will be held Monday January 9, 2012 at the Mercedes-Benz Superdome (formerly Louisiana Superdome) in New Orleans.
"Whether it is a large school like Michigan or a growing football program like Rutgers, playing in a bowl is a great reward for the fans. Players' parents, school alumni and current students do not need a Top 10 team to have an enjoyable and memorable time cheering for their school in a bowl game, it is just an honor for their team to be chosen," says Tara Rau, Vice President at SelectATicket.
About SelectATicket.com
Select A Ticket has been in business over 32 years as an experienced, trusted and secure ticket broker. We sell tickets to Broadway, Concerts, Sports, and Family Events nationwide. SelectATicket has been in the ticketing industry since 1978 and is a proud member of the National Association of Ticket Brokers (NATB).
Select-A-Ticket has a storefront location in Riverdale, New Jersey where the company headquarters are located. Visit http://www.selectaticket.com to find tickets to all your favorite events. You may also call 800-735-3288 to order tickets by phone.
###