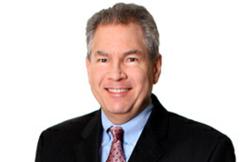 Instead of providing care and comfort, these homes are exposing the most vulnerable among us to potentially predatory individuals.
Bowling Green, Kentucky (Vocus/PRWEB) March 03, 2011
A U.S. Department of Health and Human Services report shows that nursing homes across the country are failing to protect their residents from dangerous employees, Bowling Green lawyer Lee Coleman said today.
According to the report, featured in today's New York Times, 92 percent of the nation's nursing homes employ one or more workers with at least one criminal conviction, while nearly half of the long-term care facilities across the U.S. employ five or more convicted criminals.
The convictions run the gamut, from burglary to drug offenses to assault. Eighty-four percent of the employees committed the crimes before the nursing home facility hired them.
"This is shocking. This is inexcusable. This has to stop," said Coleman, who represents nursing home abuse and neglect victims as a partner with the Kentucky personal injury law firm of Hughes & Coleman. "Instead of providing care and comfort, these homes are exposing the most vulnerable among us to potentially predatory individuals.
"This report underscores the need to require all Kentucky nursing homes to conduct criminal checks of their employees and to prohibit them from employing anyone who doesn't pass that screening," Coleman said. "We owe that protection to our elderly citizens."
According to the New York Times, only 10 states require nursing homes to check FBI and state criminal records before hiring workers, while 33 states mandate a check of state records.
In Kentucky, state-run long-term care facilities must perform criminal background screenings for employees, including nursing aides, kitchen workers and custodians. For private facilities, however, the checks are required only for those who provide direct care to residents.
Coleman has said he supports S.B. 44, a bill in the Kentucky legislature that would extend the criminal checks to all employees of privately run nursing homes and also require checks of the nurse aide abuse registry.
The bill, which is currently in the Senate Judiciary Committee, would prohibit any Kentucky nursing home or assisted-living facility from employing a person listed on the abuse registry or convicted of a felony or Class A misdemeanor related to theft; abuse or sale of illegal drugs; abuse, neglect or exploitation of an adult; or a sexual crime.
A person convicted of a lesser misdemeanor could work at the facility if the offense did not stem from abuse, neglect or exploitation of an adult.
Coleman said the bill should specify that the checks would be of state and FBI records.
"My concern is that you could have a worker convicted of a crime in another state coming into Kentucky to work among our elderly," Coleman said. "If we are going to adequately protect nursing home residents from those who could readily target them for abuse, neglect and exploitation, we need to do a complete, thorough screening."
If a family believes a loved one has been abused, neglected or otherwise mistreated by a nursing home employee, Coleman said that it is important to contact an experienced Kentucky attorney immediately.
About Hughes & Coleman Injury Lawyers
Hughes & Coleman Injury Lawyers, with Kentucky offices in Bowling Green, Elizabethtown and Louisville, is dedicated to protecting the rights and interests of nursing home abuse and neglect victims, as well as the families who care deeply about their elderly loved ones.
Partners J. Marshall Hughes and Lee Coleman are accomplished injury attorneys and advocates for people who have suffered from nursing home neglect and abuse, as well as auto accidents, brain injury, drug injury, defective products, environmental dangers, fire and burn injury, insurance disputes, motorcycle accidents, premises liability, Social Security disability, stock fraud, truck accident injury, workers' compensation and wrongful death.
For more information contact Hughes & Coleman Injury Lawyers at (800) 489-6000 or use the firm's online contact form.
###