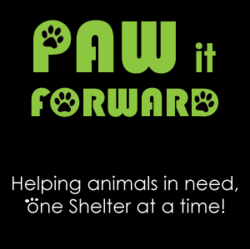 Dogs are really people with short legs in fur coats.
Indianapolis, IN (PRWEB) July 12, 2011
Online dog clothes retailer BowWowDivas.com has only been open since February of this year but has already built a solid following of animal owners and animal lovers alike. Unlike other dog apparel suppliers, BowWowDivas focuses on the lower income general public as well as the community. And I say lower income general public due to the price versus quality analogy. These days it is hard to find high-quality items at lower costs. That said, BowWowDivas.com offers a vast selection of designer dog clothing, dog collars, dog beds, dog mats, dog jewelry, printed dog shirts, and more, at prices lower than the competition's. But this always affordable dog supplies all day everyday business model is simply icing on the cake. What truly differentiates BowWowDivas from the rest is its Paw it Forward Charity Partner Program. Instead of a mere clickable link taking you to a page where you can fill out a form and hope that your Charity gets the support you had asked for, BowWowDivas goes the extra mile and actually created a specialty department for their Paw it Forward Partner Program.
The Paw it Forward Program helps different animal-related Charity from anywhere in the US (the Charity has to be legit of course) raise awareness and monetary contributions for their cause through complimentary marketing campaigns, promotions on the organization's behalf, press releases, and more. The service(s) they offer varies depending on the non-profit organization they're helping at the time. The most recent organization they helped was the Huntley Animal House Shelter in Illinois. BowWowDivas sponsored a donate-to-win raffle promo offering prizes ranging from a hotel stay at the luxurious Conrad Hotel Indianapolis to designer shoes like a Christian Louboutin Pump, and many BowWowDivas.com gift certificates from $10-$100. They also created a social media advertising campaign for the Shelter through SponsoredTweets, and wrote a couple press releases to let the whole world know about all the good things the Huntley Animal House Shelter is doing for the animals in Huntley Illinois.
BowWowDivas owner Katherine Olsheske collaborates with her hardworking team of dog enthusiasts on a daily basis to find ways to better serve and supply dog apparel to low budget dog owners, while at the same time, gives back to the community through not retail-related services that bring abused and abandoned animals the support and attention that they need and they deserve.
This barely ripe dog apparel supplier may be a rookie in the dog fashion industry but it already sets itself apart from a pack of already well-established dog businesses. Dog fashionistas should keep their eyes on BowWowDivas.com as it is sure to come up with more new ways to satisfy and give back!
###