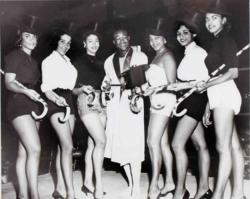 "The people booed and threw things. They came to see a championship fight but all they got was a mambo contest."—Kid Gavilan
Portland, OR (PRWEB) June 26, 2012
Boxing.com is pleased to present a documentary on Boxing in Cuba titled "A Fighting Chance."
Few places on the planet have provided boxing with as much talent as Cuba. The island nation has produced more than its share of world champions in the pro game and Olympic gold medalists in the amateurs. But the rise to the top for a Cuban fighter is unlike any other. The specter of politics, betrayal and freedom hang over every bout, every grueling training session, and every competition overseas.
In this four-part documentary, shown exclusively on Boxing.com, you'll get to know some of the great legends of the past – giants like Hall-of-Famers Kid Gavilan, Luis Rodriguez and Sugar Ramos, as well as recent Olympic gold medalists Yuriorkis Gamboa and Guillermo Rigondeaux, who defected from Cuba to continue their careers in the United States.
With vintage and original footage and interviews conducted in Havana, Miami, Mexico City, New York City, Atlantic City, and the International Boxing Hall of Fame in Canastota, this film spotlights the emotional rollercoaster ride of the Cuban athlete. From Executive Producer Dave Schuster (Winner Take All Productions) and Producers Fred Rosenberg and Robert Cassidy, "A Fighting Chance," is a powerful journey of courage, desire, will, and fighting heart.
"A Fighting Chance," was written and directed by Robert Cassidy.