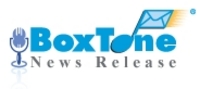 While the pressure on enterprises to support employee-liable devices will continue to grow, smart organizations are looking for ways to reduce costs
Columbia, MD (PRWEB) September 30, 2009
BoxTone(R), the expert in mobile user management, today announced the release of the new research report entitled Mobility Management to Drive Compliance for Employee-Liable Devices and Lower TCO, produced by Aberdeen Group, a Harte-Hanks Company (NYSE:HHS).
As a co-sponsor of the research report, BoxTone highlights some of the key findings, which include that 50 percent of Best-in-Class organizations have turned to Mobility Management solutions to reign-in potential device chaos, control support costs and ensure compliance with corporate standards for mobile IT policy. Applying Mobility Management, these same organizations also demonstrated over a 12-month period a substantial 33 percent reduction in per mobile employee Total-Cost-of-Ownership (TCO) as compared to industry Laggards.
According to Aberdeen's research, the case for Mobility Management is made even more compelling due to the growing invasion of new mobile devices connected to the enterprise but procured by employees (also known as employee-liable devices), which increased four-fold in 2008. In addition to growth of employee-liable devices on the RIM BlackBerry, Microsoft Windows Mobile and Symbian mobile platforms, momentum has built behind the Apple iPhone, Google Android and Palm WebOS platforms.
"While employee-liable devices promise organizations the opportunity to quickly reduce device acquisition costs, they also create a new set of challenges for IT that may end up negating any costs savings that the offloading of device ownership has to offer. Mobility Management is key to capitalizing on the rapid growth of employee-liable devices," states Andrew Borg, Senior Research Analyst, Wireless & Mobility at Aberdeen. "With Mobility Management, organizations can ensure corporate compliance while they reduce liability and total cost of ownership. Without it, organizations are in danger of getting crushed under rising support costs and compliance issues that can drive overhead costs through the roof."
Those interested in a complimentary copy of the full report should register now for the joint Aberdeen and BoxTone Webinar on October 22 at 2:00 PM EDT.
Webinar attendees will learn why Aberdeen calls proactive Mobility Management the best way for organizations faced with a rapidly changing multi- platform, multi-liable mobile environment to lower their TCO per mobile employee, maximize mobile user productivity and lower security risks. Takeaways will include 5-step set of Best-in-Class recommendations for taking control of a mobile infrastructure.
"While the pressure on enterprises to support employee-liable devices will continue to grow, smart organizations are looking for ways to reduce costs," stated Alan Snyder, CEO, BoxTone. "Organizations need to ensure that they are integrating mobility management strategies and IT solutions in a way that allows them to not only say yes to connecting employee-liable devices into the corporate network, but also gives them the ability to reduces the risks and support costs associated with providing access to these devices."
Other key findings from the Aberdeen report include: within the next 12 months, 87 percent of the Best-in-Class expect to have centralized Mobility Management capabilities versus 63 percent of all others; applying Mobility Management, the Best-in-Class reduced over a 12 month period the number of lost or stolen devices "not decommissioned" by 12 percent (compared to a 2 percent increase for Laggards), helping to dramatically reduce liability issues; and Laggards saw their mobility support desk costs increase by 17 percent over a 12 month period, versus the Best-in-Class who lowered support desk costs by 4%, a 21% differential.
To access the full research report, and learn more about Aberdeen's 5-step set of Best-in-Class recommendations for taking control of a mobile infrastructure, register now for the joint Aberdeen and BoxTone Webinar on October 22, 2:00 PM EDT.
About Aberdeen Group, a Harte-Hanks Company
Aberdeen provides fact-based research and market intelligence that delivers demonstrable results. Having queried more than 30,000 companies in the past two years, Aberdeen is positioned to educate users to action: driving market awareness, creating demand, enabling sales, and delivering meaningful return-on-investment analysis. As the trusted advisor to the global technology markets, corporations turn to Aberdeen for insights that drive decisions.
As a Harte-Hanks Company, Aberdeen plays a key role of putting content in context for the global direct and targeted marketing company. Aberdeen's analytical and independent view of the "customer optimization" process of Harte-Hanks (Information - Opportunity - Insight - Engagement - Interaction) extends the client value and accentuates the strategic role Harte-Hanks brings to the market. For additional information, visit Aberdeen or call (617) 723-7890, or to learn more about Harte-Hanks, call (800) 456-9748.
About BoxTone
BoxTone software is trusted by more than 230 of the world's leading enterprises and government agencies, including 65 in the Global 2000, to manage, monitor and support their BlackBerry platforms. Built on patented SmartMP(TM) technology and conforming to industry standard ITIL best practices, BoxTone's modular platform and role-specific consoles enable IT and services organizations to proactively improve mobile performance, reduce support costs and accommodate rapid device growth, all while guaranteeing the high quality of service that mobile users demand. Learn more from the expert in mobile user management at http://www.boxtone.com, or call 1 410-910-3344.
BoxTone and the BoxTone logo are trademarks of BoxTone, Inc. The BlackBerry and RIM families of related marks, images and symbols are the exclusive properties and trademarks of Research In Motion Limited. All other product or company names mentioned are used for identification purposes only and may be trademarks of their respective owners.
###