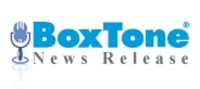 BoxTone is pleased to extend our leadership in the mobile management industry, by enabling developers to instrument their mobile applications over the air as well as by providing the enterprise with a single console for managing the applications.
Columbia, MD (PRWEB) September 28, 2010
BoxTone(R), the leading provider of proactive Mobile Service Management (MSM) software solutions, yesterday announced new software to help enterprises develop, debug and support BlackBerry(R) smartphone applications faster, while ensuring the high quality experience that mobile users demand.
Unveiled by BoxTone CEO Alan Snyder at BlackBerry DEVCON 2010, the BoxTone Mobile Analytics Platform (MAP) delivers application instrumentation via a Mobile Analytics DevKit combined with an on-demand web-based Mobile Analytics Dashboard to simplify application profiling, diagnostics and troubleshooting over the air (OTA). This enables organizations to optimize the mobile application lifecycle from development to testing, deployment, operations and support.
As enterprise mobile applications continue to proliferate and gain mission-critical status, their remote nature makes it difficult to easily find and address application and device-side issues, respond to mobile user application support calls and measure actual mobile end-user experience. BoxTone MAP helps mobile application developers, IT operations and support, and business owners gain greater visibility on-demand into the mobile application information necessary to ensure success, without hands-ons access to the device.
"As enterprises and agencies mobilize, they must ensure that their mobile applications, both internal employee-productivity applications and external customer-facing applications, deliver a reliable, high-quality user experience," said Snyder. "BoxTone is pleased to extend our leadership in the mobile management industry, by enabling developers to instrument their mobile applications over the air as well as by providing the enterprise with a single console for managing the applications."
Developers interested in joining the no-cost beta program for the new BoxTone MAP solution can apply during DEVCON at BoxTone's Booth, #303, or can apply online at http://www.boxtone.com/MAP.
Added Snyder: "The next wave of enterprise application development has arrived, and it's all about mobility. Our leading-edge enterprise customers are looking for ways to leverage this new wave of mobile applications to increase revenue, accelerate processes and improve customer service. They realize that like any mission-critical application, these mobile applications must be instrumented so they can be properly managed in production. That's why so many enterprises are turning to BoxTone and our unique approach to mobile application management."
BoxTone is a Bronze sponsor of DEVCON, with a team of BlackBerry application development experts on hand in Booth #303 to discuss the latest trends in application development and management.
In addition to unveiling the BoxTone MAP, Snyder hosted a breakout session at DEVCON – "Easy and Effective Mobile Application Management." He discussed the rapidly growing need for mobile application management and best practices for delivering world-class mobile management so that mobile users have a high-quality experience with mobile applications.
BoxTone software automates mobile management for one in three Fortune® 100 companies, one in four of the largest U.S. federal agencies, four of the five largest U.S. banks and two in five of the Am Law 100. In total, more than 275 organizations and Managed Service Providers (MSPs) worldwide, representing over 600,000 mobile devices, depend on BoxTone software.
Organizations use BoxTone's automated management modules daily for: Incident Management, Performance Management, Service Desk Management, User Self-Service, Security Management, Asset Management, Expense Management and Compliance Management. Customers typically report up to 33 percent lower mobile total cost of ownership (TCO), 25 percent higher mobile return on investment (ROI) and 33 percent higher mobile quality of service (QoS).
All software is powered by the BoxTone Core, a hardened, scalable platform built from the ground-up with patented SmartMP(TM) technology to auto-discover and then continuously watch, analyze and control all aspects of a mobile environment and the mobile end-user experience. The platform has proven best suited to quickly manage, monitor and support new mobile devices, platforms and applications as they connect.
About BoxTone
BoxTone's proactive Mobile Service Management (MSM) solution is trusted by more than 275 of the world's leading enterprises and government agencies, including 89 in the Global 2000, to continuously maintain optimal mobile performance at lowest cost and risk. BoxTone's single unified mobile management console powered by patented SmartMP(TM) technology delivers the automation, mobile analytics and embedded ITSM-ITIL best practices required to address the entire mobile lifecycle. BoxTone delivers centralized control of all mobile devices, including Apple iPhone and iPad, BlackBerry, Google Android, Nokia Symbian and Windows Mobile; mobile connectivity platforms, including BlackBerry(R) Enterprise Server, Microsoft ActiveSync and Good Technology, and enterprise mobile applications. Learn more from the expert in mobile service management at http://www.boxtone.com, or call 1 410.910.3344.
BoxTone and the BoxTone logo are trademarks of BoxTone. The BlackBerry and RIM families of related marks, images and symbols are the exclusive properties and trademarks of Research In Motion Limited. All other product or company names mentioned are used for identification purposes only and may be trademarks of their respective owners.
###