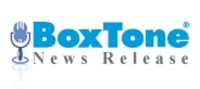 The Certificate of Networthiness (CoN)ensures BoxTone's MSM software meets U.S. Army and Department of Defense (DoD) standards for security, compatibility and sustainability.
Columbia, MD (PRWEB) October 7, 2010
BoxTone(R), the leading provider of proactive Mobile Service Management (MSM) software solutions, today announced that the Designated Approving Authority (DAA) – U.S. Army, 9th Signal Command has approved a request from the U.S. Army Medical Information Technology Center (USAMITC) to award a Certificate of Networthiness (CoN) to BoxTone software to proactively ensure the mobile device connectivity of the U.S. Army Medical Department's (AMEDD) senior leadership along with unit leaders deployed in forward areas of operation.
This accreditation ensures BoxTone's MSM software meets U.S. Army and Department of Defense (DoD) standards for security, compatibility and sustainability. The CoN is required for all enterprise software products in the Army Enterprise Infrastructure Network.
USAMITC selected several BoxTone modules, which will help the USAMITC Enterprise Service Desk (ESD) find, fix and validate BlackBerry smartphone issues in less than three minutes; enable AMEDD's senior leadership to prevent and more quickly resolve their own critical mobile communications issues without having to call the ESD; and report critical BlackBerry smartphone inventory, utilization, lifecycle and compliance information.
"Military and federal government agencies continue to turn to BoxTone software to ensure always-on mobile device connectivity for senior officers and officials," said Alan Snyder, CEO, BoxTone. "BoxTone is proud to play an important part in supporting the ability of critical decision makers at all levels of the U.S. Army Medical Department to provide uninterrupted health services to Warfighters downrange."
Rapid growth in the company's government client base -- and the need for mobile platforms that are sufficiently hardened and resilient enough to support emergency communications, critical mobile applications and strategic mobile IT initiatives -- prompted BoxTone to formalize its Public Sector Practice last year. Since then, the number of public sector mobile users under BoxTone software management has surpassed 100,000. Clients include U.S. Army Corps of Engineers, U.S. Army Medical Department, U.S Immigration and Custom Enforcement, U.S. Department of Veterans Affairs, U.S. Capitol Police, U.S. Environmental Protection Agency, U.S. General Services Administration and U.S. House of Representatives.
Key to BoxTone's success in the public sector has been the software's ability to ensure reliable mobile service uptime even in times of crisis, when communication among senior officials and staff surges. BoxTone proactively identifies service issues and enables a 1-click fix, typically in less than three minutes, which can be easily executed by service desk staff will little or no mobile technology expertise. The software also tracks and audits all enterprise-connected devices, rapidly identifies rogue, unsecured smartphones and other mobile security policy violations or threats before critical data is compromised, and confirms successful wipes and kills of such devices . The result is a far more resilient and secure mobile platform that can cost up to one-third less to support.
BoxTone's mobility management software is also widely used by leading Managed Service Providers (MSPs) with robust public sector practices including ACS, a Xerox Company; Dell Services; HP Enterprise Services; and IBM Global Services.
BoxTone software is available through multiple contract vehicles, including the SEWP and via Sole Source.
About BoxTone
BoxTone's proactive Mobile Service Management (MSM) solution is trusted by more than 275 of the world's leading enterprises and government agencies, including 89 in the Global 2000, to continuously maintain optimal mobile performance at lowest cost and risk. BoxTone's single unified mobile management console powered by patented SmartMP™ technology delivers the automation, mobile analytics and embedded ITSM-ITIL best practices required to address the entire mobile lifecycle. BoxTone delivers centralized control of all mobile devices, including Apple iPhone and iPad, BlackBerry®, Google Android, Nokia Symbian and Windows Mobile; mobile connectivity platforms, including BlackBerry® Enterprise Server, Microsoft ActiveSync and Good Technology, and enterprise mobile applications. Learn more from the leader in proactive Mobile Service Management at http://www.boxtone.com, or call 1 410.910.3344.
BoxTone and the BoxTone logo are trademarks of BoxTone. All other product or company names mentioned are used for identification purposes only and may be trademarks of their respective owners.
###