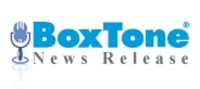 BoxTone is hosting this exclusive event for iPhone and iPad developers at the WWDC to celebrate Apple's rich history that has inspired so many.
San Francisco, CA (PRWEB) June 9, 2010
BoxTone(R]), the leading provider of proactive Mobile Service Management (MSM]) software and services, today announced that it will be hosting the first-ever iNSpired Tour & Launch Party tonight, Wednesday, June 9, 2010 at the Mezzanine nightclub.
"For over 25 years, Apple has innovated thanks to an unwavering focus on great end-user experience," said Brian Reed, CMO, BoxTone. "BoxTone is hosting this exclusive event for iPhone and iPad developer fans to celebrate this rich history that has inspired so many."
Added Reed, "BoxTone customers and prospects are witnesses to Apple innovation, with iPhones and iPads part of an explosion of employee-owned mobile devices connecting to their corporate networks. BoxTone's mission is to ensure that corporate mobile users have the best possible mobile experience with their devices and applications. Our software provides enterprise IT organizations with a single unified management console for all their mobile users, helping ensure high quality of service and centralized control."
The free iNSpired Tour and Launch Party party, at Mezzanine nightclub on Wednesday, June 9 from 7:00-11:00pm, is for iPhone and iPad developers looking to experience firsthand some of the world's most inspiring computing innovations, from an original, functioning Apple I to a 20th anniversary Macintosh and an iPod 1st Generation. In addition, there will be food, drinks, music and a multimedia tour. iPhone and iPad developers interested in attending the party can register at: http://inspiredparty-wwdc.eventbrite.com/.
BoxTone software is used by one in three Fortune® 100 companies and one in four of the largest U.S. federal agencies to automate the management of mobile users. In total, more than 250 organizations and MSPs worldwide, representing over 500,000 mobile users depend on BoxTone software. BoxTone gives an enterprise IT team the ability to deliver the high quality of service and reliable remote productivity that mobile users demand at the lowest possible cost and risk to the business.
About BoxTone:
BoxTone's proactive Mobile Service Management (MSM) solution is trusted by more than 250 of the world's leading enterprises and government agencies, including 80 in the Global 2000, to continuously maintain optimal mobile performance at lowest cost and risk. Powered by patented SmartMP™ technology with embedded ITSM best practices, BoxTone's single unified mobile management console and automated software modules address the entire mobile lifecyle. BoxTone delivers centralized control of all mobile devices, including Apple iPhone and iPad, BlackBerry, Google Android, Nokia Symbian and Windows Mobile; mobile connectivity platforms, including BlackBerry Enterprise Server, Microsoft ActiveSync and Good Technology, and ; enterprise mobile applications. Learn more from the expert in mobile service management at http://www.boxtone.com, or call 1 410-910-3344.
BoxTone and the BoxTone logo are trademarks of BoxTone. Apple, the Apple logo, Mac, Mac OS, Macintosh, iPad, Multi-Touch, iPhone and iPod touch are trademarks of Apple. All other product or company names mentioned are used for identification purposes only and may be trademarks of their respective owners.
###