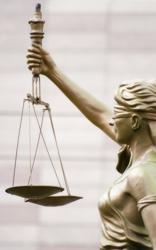 "Often victims of abuse bury their issues for years due to embarrassment or other reasons. Victims are more likely to suffer from depression, are more likely to abuse drugs and alcohol, and are more likely to attempt to commit suicide." -Dave Abels
Chicago, Illinois (PRWEB) November 15, 2012
The recently released child sex abuse report outlining a history of abuse by scout leaders and cover-ups on the part of the Boy Scouts of America has sent shock waves across America. The report, reaching back to 1965, could prompt many victims of past sexual abuse to come forward.
According to The New York Times, Boy Scout officials had been working diligently to keep the so-called 'perversion files' under wraps. The article notes that, "Officials with the Boy Scouts fought in the courts for years to prevent the release of the documents — more than 15,000 pages detailing accusations of sexual abuse against 1,247 scout leaders between 1965 and 1985, with thousands of victims involved, perhaps many thousands — contending that fear of breached confidentiality could inhibit victims from reporting other instances of abuse."
Revealing a History of Abuse
Dave Abels of Abels & Annes, P.C. counters this contention about confidentiality: "I personally feel that's a ridiculous argument, as the names of child sex abuse victims are not being released, and the release of these documents could encourage many victims to come forward. Often victims of abuse bury their issues for years due to embarrassment or other reasons. Victims are more likely to suffer from depression, are more likely to abuse drugs and alcohol, and are more likely to attempt to commit suicide."
Encouraging victims to come forward as soon as possible is key, as they are often encouraged to get help, go to therapy and start dealing with their issues. This process can improve a victim's quality of life immensely. Additionally, victims may be able to identify sex offenders with a history of abuse and save others from suffering the same tragic fate in the future.
Child Sex Abuse Statute of Limitations
Recently, many states have been pushing to loosen or abolish SOL deadline requirements. Up to this point the history of abuse from The Catholic Church has been the primary focus of those intent on changing SOL laws, but the revelations contained in the Boy Scouts child sex abuse reports could be the tipping point that pushes significant changes to these laws forward.
In Illinois, there was recently a change to the statue limitations in sex abuse claims. In 2011, a law was passed giving child sex abuse victims until their 38th birthday to file a lawsuit. Further, there is a repressed memory provision giving the victim 20 years from the date that they realized they were abused to file suit. Those abused prior to 2011 may have a shorter statute of limitations depending on their age and when the abuse occurred. If you are a sex abuse victim, you should contact a personal injury lawyer to discuss your case and protect your rights as soon as possible.
Seeking Help
The most positive aspect of this report is that it is possible that many victims across the nation will now choose to come forward to get help. Child sex abuse victims related to The Boy Scouts of America, or any other organization should consult an experienced sex abuse lawsuit attorney immediately for a confidential consultation.
Remember, if you are a victim, you did nothing wrong and you are not alone. You can get help.
About Abels and Annes, P.C.
Abels and Annes, P.C. is a personal injury law firm in Chicago, IL dedicated to helping injured victims get the compensation they deserve. The personal injury and car accident attorneys at Abels & Annes, P.C. fight to protect client's rights and maximize the financial benefits for injuries, lost wages, and pain and suffering. The firm's experienced lawyers have won millions in personal injury settlements for their clients.