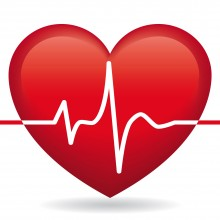 Dr. Allen's therapeutic device reduces the size of the prostate and BPH symptoms naturally helping to protect from complications linked to this common male disorder.
London, UK (PRWEB) February 10, 2013
It turns out BPH needs to be treated not only for its own sake but also for prevention of heart conditions. Prostate enlargement often causes erectile dysfunction, while researchers at the Australian National University's National Center for Epidemiology and Population Health have discovered that the men with severe erectile dysfunction, compared to those with no problem, were 8 times more likely to have heart failure, 60% more likely to have heart disease and almost twice as likely to die of any cause.
As the use of Dr. Allen's Device for Prostate Care helps to terminate and reverse prostate enlargement easing erectile dysfunction and other associated health problems, it thus helps to protect men from coronary heart disease, highlights Fine Treatment.
The article titled 'Study: Erectile Dysfunction Can Signal Hidden Heart Disease' – in NewsMax-Health, 29 January 2013 – discusses new Australian research showing men with even mild erectile dysfunction - but no known heart problems - face a major extra risk of developing cardiovascular conditions in the future. And as erectile dysfunction becomes more pronounced, signs of hidden heart disease and earlier death risk grow.
The Prostate.net website refers to scientific research on the "nervous" link between BPH and its lower urinary tract symptoms (LUTS) and erectile dysfunction. One explanation concerns the sympathetic nervous system, which studies show is hyperactive in men with BPH-associated urinary tract symptoms. Nerve fibers in the sympathetic nervous system transmit signals that have an impact on stress and stress-related symptoms. An increase in these signals may lead to overactivity in the sympathetic nervous system, which is associated with erectile problems.
By reversing BPH naturally, Dr. Allen's therapeutic device removes stress-related symptoms helping to prevent the development of a heart disorder. The device works 24 hours a day and creates an ideal environment for blood to pass through capillaries in the affected prostate tissue. The improved blood flow cleanses the prostate and over time allows the body to repair itself through its own restorative mechanisms. Please watch a short informative video: http://www.youtube.com/watch?v=V5xidswhxJM.
BPH surgeries often increase stress-related symptoms, and thus cannot facilitate the prevention of heart disease. Men's-Health Forum on Retrograde Ejaculation after Prostate Surgery is full of devastating experiences shared openly. A post dated June 25, 2011 states, "Do not get laser prostate surgery – if you still enjoy having sex, you will not afterwards – they don't tell you everything!" Or another post dated October 2, 2011 says, "I'm 44 male, 8 months ago I had Holap operation for BPH and still now I'm living a nightmare. Do not touch your prostate. The annoying symptoms you have now are nothing compared to what you have after surgery."
"The improvement of the condition of the prostate gland ultimately supports men's overall health and well-being," says Dr. Simon Allen. "Dr. Allen's therapeutic device reduces the size of the prostate and BPH symptoms naturally helping to protect from complications linked to this common male disorder."
For more details, visit Fine Treatment at http://finetreatment.com/bph-treatment-prostate-enlargement.
About Dr. Simon Allen and Fine Treatment:
Dr. Simon Allen is a highly experienced medical professional. His specialty is in the internal medicine and cardio-vascular field. He has treated a wide range of chronic diseases, including patients after a heart attack, with kidneys problems, such as kidney stones disease, prostate and spine conditions, as well as metabolic disorders. Fine Treatment exclusively offers Dr. Allen's Devices for chronic prostatitis and BPH treatment, coronary heart disease, dissolving kidney stones, as well as back pain and sciatica relief.