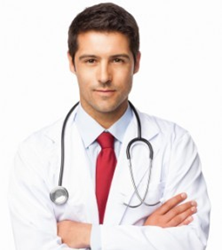 Dr. Allen's therapeutic devices treat people safely, helping them to maintain a normal life and, moreover, avoid unnecessary conventional treatment costs.
London, UK (PRWEB) February 21, 2013
'No treatment please - I'm a doctor' article in The Sydney Morning Herald, of 7 February 2013, shows many medical professionals would never undergo medical procedures which may ultimately impair them in the long-term. Fine Treatment addresses these considerations by recommending the completely natural Thermobalancing therapy, which helps to relieve symptoms and treat common health conditions, such as coronary heart disease, prostate enlargement and chronic prostatitis, back pain and kidney stones.
For instance, Alex Karidis, cosmetic surgeon, says he would never use steroids if it could be avoided, explaining that in fact "doctors treat a wide range of conditions, but often we don't quite understand the therapies that we're offering, and why or how they work. Twelve years ago, I had colitis. One of the treatments is steroids but, as a doctor, I knew steroids are one of those treatments we apply to many illnesses without really knowing why they work."
Luisa Dillner, GP and health writer, would rather not have an operation she didn't need: 'Having just had my gallbladder out, and with the complication of leaking bile afterwards, I wouldn't have any operation or procedure without first reading the guidelines for the condition, looking at the complication rates and the risk of doing nothing.'
Dr. Allen's devices are absolutely harmless and show impressive efficacy. They work all the time while worn on the body, gradually restoring normal functioning of the affected organs. Furthermore, Dr. Allen's devices are truly cost-effective and overall represent a phenomenal alternative to other treatment methods. The users can enjoy successful back pain relief and complete dissolving of kidney stones, improved symptoms of heart disease, or recovery from prostate enlargement (BPH) and chronic prostatitis. Oxford Innovation has released video testimonials that confirm the benefits of the Thermobalancing therapy and Dr. Allen's devices. You can watch a short video here: http://www.youtube.com/watch?v=V5xidswhxJM.
Fine Treatment's customer feedback is highly positive. Gary and Diane, from Florida, for example, have recently shared: "Since I purchased the device over a year ago, my PSA went from 8+ to below 4.0! I also wear the device by my heart since I've had 2 stents 3 yrs ago. My wife wears it also in her bra near her heart 24/7 and reports feeling much less palpitations!"
"Doctor and patient feedback confirms that different medical procedures must be considered carefully, and aggressive treatments have to be chosen only when the condition is life-threatening", says Dr. Simon Allen. "Dr. Allen's therapeutic devices treat people safely, helping them to maintain a normal life and, moreover, avoid unnecessary conventional treatment costs."
For details, visit Fine Treatment at http://finetreatment.com/bph-treatment-prostate-enlargement.
About Dr. Simon Allen and Fine Treatment:
Dr. Simon Allen is a highly experienced medical professional. His specialty is in the internal medicine and cardio-vascular field. He has treated a wide range of chronic diseases, including patients after a heart attack, with kidneys problems, including kidney stones disease, prostate and spine conditions, as well as metabolic disorders. Fine Treatment exclusively offers Dr. Allen's Devices for chronic prostatitis and BPH treatment, coronary heart disease, dissolving kidney stones, as well as back pain and sciatica relief.