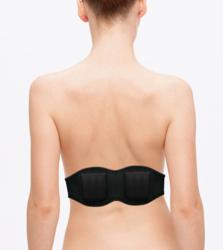 Dr. Allen's therapeutic devices are an effective and risk-free solution for BPH and kidneys stones as they treat organs locally and naturally.
London, UK (PRWEB) July 26, 2012
Fine Treatment recommends new Dr. Allen's devices to dissolve kidney stones and for prostate treatment which can help its users to avoid the development of side effects, which may follow surgeries or nowadays popular removal procedures, such as extracorporeal shock wave lithotripsy (ESWL) for renal calculi or transurethral resection of the prostate (TURP). People must be well informed about potential complications arising in the future when deciding between various treatment options.
"Doctors find it hard to accept this novel treatment for kidney stones removal because of its being unfamiliar and their aversion to anything that is considered a naturally healing therapy. But with Dr. Allen's device for Kidney Care, there will be natural dissolution of kidney stones", says Nino R. Alinsub Medical Technologist, San Pedro College, The Philippines.
Any surgical intervention is always dangerous. Sometimes even doctors themselves protest against surgeries, particularly for such conditions as renal calculi or benign prostatic hyperplasia (BPH). For instance, "Ongoing camp for non-surgical Kidney Stone removal at Sahyadri Munot Hospital Swargate" which has started from July, 9th, highlights that a stone can be removed non-surgically from a patient's body.
Unlike ESWL, Dr. Allen's device is able to dissolve any type and size of renal calculi without complications: http://www.youtube.com/watch?v=EOMUqHVrSfk.
Though ESWL and TURP are less harmful than a kidney surgery or prostatectomy, they may still cause severe complications. For instance, the Cairns Urology, Australia, states: "Approximately 80% if the men having this procedure (TURP) will find that at the time of ejaculation no sperm comes out. They get much the same feeling but it is a so-called dry ejaculation."
"Shockwaves induce significant damage to the renal and adjacent tissues as indicated by significant increase in cell escaped enzymes and electrolytes and the extent of damage depends on energy and numbers of shockwaves exposure", concludes the 2010 study of the effects of ESWL on Enzymatic and Electrolytic level in renal stone patients.
"New Thermobalancing Therapy dissolves kidney stones and improves the condition of a prostate gland naturally," says Dr. Allen. "Dr. Allen's therapeutic devices are an effective and risk-free solution for BPH and kidneys stones as they treat organs locally and naturally."
Read more at
http://www.finetreatment.co.uk/prostatetreatmentbph/prostatitistreatment.html.
About Dr. Simon Allen and Fine Treatment:
Dr. Simon Allen is a highly experienced medical professional. His specialty is in the internal medicine and cardio-vascular field. He has treated patients with a broad range of chronic conditions, including after a heart attack, with kidneys problems, including kidney stones disease, prostate and spine conditions, as well as metabolic disorders. Fine Treatment exclusively offers Dr Allen's devices for chronic prostatitis and BPH treatment, coronary heart disease, dissolving kidney stones, as well as lower back pain treatment and sciatica relief.