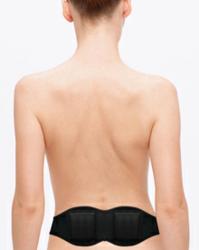 21st Century Health TV series discuss the fenominal results of the new natural treatment enabled by Dr. Allen's therapeutic devices.
London, UK (PRWEB) May 31, 2012
The new natural approach to the treatment of lower back pain and prostate enlargement with Dr. Allen's therapeutic devices will be featured in 21st Century Health TV series starting on Fox Business Network on June 2nd, 2012 and later on other channels, Fine Treatment reveals. Conventional treatments for lower back pain, such as painkillers and surgeries, as well as for BPH, like drugs and removal procedures, may cause a number of serious side effects. This is unacceptable nowadays as the new Thermobalancing Therapy can treat these conditions naturally. Furthermore, with the price under $150, this treatment is the most cost-effective on the market.
According to the National Institute of Health (NIH), chronic lower back pain is most likely caused by degenerative conditions such as arthritis or disc disease. Certain medicines may lead to side effects, including drowsiness and even liver damage. Since invasive back surgery is not always successful, it should be performed only on patients with progressive neurologic disease or damage to the peripheral nerves. As for the price, the American Medical Association (JAMA) states, annual medical costs for lower back pain treatment have increased from $4,695 per person to $6,096. However, money hasn't helped to reduce the number back pain cases; in 2005, 15% of U.S. adults reported back problems — up from 12% in 1997.
The Health-Day Reporter S. Reinberg (USNews) reviewed existing studies on BPH medications in March 2011, and stated: the use of dutasteride (Avodart) and finasteride (Proscar and Propecia) were linked to erectile dysfunction, depression and loss of libido. According to the Mayo Clinic, transurethral resection of the prostate (TURP) risks can include urinary problems, retrograde ejaculation, erectile dysfunction, and need for follow-up treatment after surgery.
Unlike drugs and surgeries, Dr. Allen's devices improve the blood circulation in the affected area relieving pain and other symptoms. They work on the capillary level addressing the underlying causes of lasting diseases. Watch a video: http://www.youtube.com/watch?v=dCFy_jZgCLw
"The Thermobalancing Therapy helps to treat lower back pain and enlarged prostate naturally," says Dr. Allen. "21st Century Health TV series discuss the fenominal results of the new natural treatment enabled by Dr. Allen's therapeutic devices."
For more details visit, for instatnce, http://www.finetreatment.co.uk/lowerbackpain/spinelumbagotreatment.html.
About Dr. Simon Allen and Fine Treatment:
Dr. Simon Allen is a highly experienced medical professional. His specialty is in the internal medicine and cardiovascular field. He has worked on a wide range of chronic conditions treating patients after a heart attack with coronary heart disease, with kidneys problems, including kidney stones disease, prostate, liver, stomach and spine conditions. Fine Treatment exclusively offers Dr Allen's devices for coronary heart disease, prostate treatment: chronic prostatitis (CPPS) and BPH, for dissolving kidney stones, for upper and lower back pain and sciatica relief.