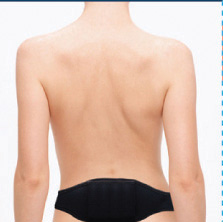 Costing only 130 US dollars, Dr. Allen's device not only improves chronic health conditions but also diverts life savings for better use.
London, UK (PRWEB) August 04, 2012
New Thermobalancing therapy can help to divert life savings away from paying medical bills on far better ways of raising the quality of life, as Dr. Allen's devices require a mere one-off payment of about $130 giving a lasting treatment for lower back pain and sciatica relief, as well as termination of prostate enlargement progression, Fine Treatment reveals. It's cost is comparable to a one-time specialist visit, or a single therapeutic procedure, like massage or acupuncture, none of which is enough. Importantly, the devices are easy to wear, and they don't impede the day-to-day activity of their users.
Here you can watch a short video on how Dr Allen's device has helped a patient with benign prostatic hyperplasia (BPH): http://www.youtube.com/watch?v=dCFy_jZgCLw.
While price of Dr Allen's device for prostate treatment is about $130, according to Urologix, Inc. based in Minneapolis, "The most common forms of BPH treatment have been drug therapy or surgery. However, medication may cause unwanted side effects, and can cost up to $1,000 per year." The cost of transurethral resection of the prostate (TURP) is over $10.000, e.g., according to The Prostate Centre, London, it "will be in the region of £7-8,000 or $11.000-12.000. If you have health insurance, you can expect this operation to be covered although some companies/policies do not pay the full amount of the surgeon's or anesthetist's fees."
According to the Journal of the American Medical Association (JAMA), money hasn't helped to reduce the number of sufferers with back pain; in 2005, 15% of U.S. adults reported back problems — up from 12% in 1997. At present, not only more people are seeking treatment for back pain, but also the price of treatment an individual pays has gone up.
"Thanks to the work of Dr Simon Allen, a revolutionary device addresses chronic lower back pain concerns," says Dr. Saint-Phard, MD, Lincoln Medical and Mental Health Center, USA. "The Thermobalancing Therapy is a new way of managing lower back pain and sciatica at an affordable cost. The selling price is $130, and the patient is guaranteed to get some relief within several days of using the device."
"People can now use the Thermobalancing Therapy to relieve back pain and treat BPH at home avoiding bills amounting to thousands of dollars," says Dr. Allen. "Costing only 130 US dollars, Dr. Allen's device not only improves chronic health conditions but also diverts life savings for better use."
For more details, please visit Fine Treatment at
http://www.finetreatment.co.uk/prostatetreatmentbph/prostatitistreatment.html.
About Dr. Simon Allen and Fine Treatment:
Dr. Simon Allen is a highly experienced medical professional. His specialty is in the internal medicine and cardio-vascular field. He has treated a wide range of chronic internal diseases, including patients after a heart attack, with kidneys problems, including kidney stones disease, prostate and spine conditions. Fine Treatment exclusively offers Dr Allen's devices for chronic prostatitis and BPH, coronary heart disease, dissolving kidney stones, as well as back pain treatment and sciatica relief.