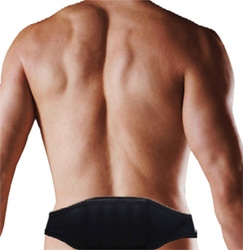 Broadcast on CNBC, this introduction of the Thermobalancing therapy to an international audience gives more people a chance to try Dr. Allen's devices and enjoy their life in full.
London, UK (PRWEB) August 23, 2012
Dr Simon Allen was pleased to share his insightful medical research findings with an international audience on 21st Century Health TV show, broadcast on CNBC TV on August 22, 2012, reports Fine Treatment. Termed as The Origin of Diseases, Dr Allen explained his findings from the internal medicine perspective: while chronic diseases of different organs vary, they all have the same root. This root is based in capillaries. Therefore, Dr Allen's therapeutic devices are designed to treat chronic diseases of different organs in the same way on the capillary level. Dr Allen's Devices and the natural Thermobalancing therapy they enable target not only the symptoms but the actual cause of persisting medical conditions. This is precisely the reason for the remarkable efficacy of this natural treatment method.
Ariana Adjani explained practical application of the Thermobalancing therapy - a completely natural and side effects free solution for internal medical conditions. The therapy helps to relieve sciatica and lower back pain, ease intervertebral discs and knee ailments, dissolve all types and sizes of kidney stones, support heart muscle, ease chronic prostatitis and terminate benign prostatic hyperplasia.
Specially designed to be worn for an extended period of time, Dr Allen's devices have a comfortable fit and integrate into daily activities of their users perfectly. The Thermobalancing therapy is non-surgical and non-invasive and, also, is an outstanding restoring method suitable for preventive purposes. Neither conventional nor alternative medicines offer a similar approach to the treatment of such a wide range of lasting disorders affecting vital organs of the body, including heart, kidneys, prostate and spine.
"Dr Allen's devices provide a stand-alone treatment, and can help to avoid medications and surgeries, enhancing well-being and general health of its users", says Dr. Simon Allen. "Broadcast on CNBC, this introduction of the Thermobalancing therapy to an international audience gives more people a chance to try Dr. Allen's devices and enjoy their life in full."
With firm online presence, Fine Treatment makes Dr Allen's devices accessible worldwide. For more information, please visit: http://www.finetreatment.co.uk
About Dr. Simon Allen and Fine Treatment:
Dr. Simon Allen is a medical professional with over 40 years of experience in clinical work and scientific research. He specialises in internal medicine and cardio-vascular field. Throughout his career, he has treated patients with a wide range of medical conditions affecting heart, such as post heart attack cases; kidneys, including kidney stones disease; prostate, like benign prostatic hyperplasia (BPH) and chronic prostatitis; stomach, liver and spine; and also with metabolic disorders affecting the functioning of the whole body. Fine Treatment exclusively offers Dr Allen's devices for chronic prostatitis and BPH, coronary heart disease, dissolving kidney stones, as well as for the lower back pain relief and sciatica treatment.
About 21st Century Health:
21st Century Health is an award winning television series produced by Multi-Media Productions. 21st Century Health airs on CNBC and the Fox Business Network to over 100 million viewers nationwide as well as internationally via DirecTV and Dish Network. The show can also be viewed through video on demand via http://www.21chtv.com. The series is also available at more than 27 prestigious college universities, including Carnegie Mellon University, Howard University, Dartmouth College and Georgetown University.