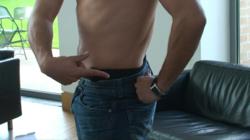 Dr. Allen's Device for Prostate Care is effective and cannot harm and, thus, is the best alternative to BPH medications.
London, UK (PRWEB) May 10, 2012
BPH drugs may produce side effects that cannot be controlled, even after their use is stopped, seriously affecting men's general health; on the other hand the new Thermobalancing Therapy has no negative impacts and is an effective prostate treatment, Fine Treatment reveals. The fact that BPH drugs can be responsible for severe side effects has been discussed for many years. Even back in 1994, New Federal Guidelines for treating benign enlarged prostates stated that "men with mild-to-moderate symptoms may want to consider periods of doctor-monitored observation, or "watchful waiting," instead of choosing drug or surgical therapy right away."
Ever since, however, various medications have been widely used by millions of patients with BPH, often producing severe health problems. According to some recent news of March 2, 2012, the Examiner broke out a story that the Food and Drug Administration was conducting a new safety study of finasteride (Propecia and Proscar) which millions of men use to treat prostate enlargement. For instance, GW's Dr. Irwig says it is not known exactly what causes these side effects. What is known is that unlike the vast majority of drugs, whose side effects cease when the drug is discontinued, "finasteride is different because it can actually change the brain's chemistry. The enzyme 5 alpha reductase is present in many areas of the brain. It is rare for a drug to have the capability to persistently change the brain's chemistry."
Unlike BPH drugs, Dr. Allen's therapeutic device treats the organ by maintaining constant warmth in the prostate tissue locally without exceeding the level of the normal body temperature. This improves the blood circulation and over time reduces prostate enlargement. The following video: http://www.youtube.com/watch?v=dCFy_jZgCLw shows medical documents describing how this natural therapy has reversed BPH.
"BPH medication may change the brain's chemistry that increases the severity of complications, which is highly concerning", says Dr. Simon Allen and adds, "Dr. Allen's Device for Prostate Care is effective and cannot harm and, thus, is the best alternative to BPH medications."
For more details, please visit Fine Treatment at http://www.finetreatment.co.uk/prostatetreatmentbph/prostatitistreatment.html.
About Dr. Simon Allen and Fine Treatment:
Dr. Simon Allen is a highly experienced medical professional. His specialty is in the internal medicine and cardiovascular field, and he has treated patients after a heart attack with coronary heart disease, with kidneys problems, including kidney stones disease, prostate and spine conditions. Fine Treatment exclusively offers Dr Allen's devices for coronary heart disease, prostate treatment: chronic prostatitis (CPPS) and BPH, to dissolve kidney stones, for upper and lower back pain and sciatica relief.