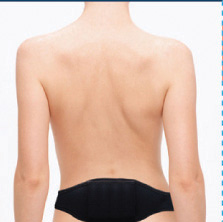 Broadcast on CNBC, news about the Thermobalancing therapy will reach millions of viewers, letting more people from over the world to experience the benefits of Dr. Allen's devices and enjoy their life in full.
London, UK (PRWEB) August 22, 2012
Natural treatment option with new Thermobalancing therapy that relieves sciatica and lower back pain, dissolves kidney stones, alleviates chronic prostatitis and reverses benign prostatic hyperplasia (BPH) will be discussed on 21st Century Health TV show airing on CNBC Television on Wednesday, 22 August 2012, announces Fine Treatment. Having compiled the findings of his medical research into The Origin of Diseases, Dr. Simon Allen concludes: while the diseases of various organs vary, they all have the same root. This root is found in capillaries, that is tiny blood vessels present everywhere in the body. So this natural therapy is designed to treat different chronic internal diseases at the capillary level.
CNBC (Consumer News and Business Channel) broadcasts news across the USA and around the world. 21st Century Health, an award winning television series, has invited Fine Treatment to share their innovative natural medicine news with an international audience.
The Thermobalancing therapy attracts a rapidly growing number of users as it is effective and side effects free. Dr. Simon Allen and Ariana Adjani will discuss the benefits of new Dr Allen's therapeutic devices designed to be used over a prolonged period of time enabling the treatment efficacy of the Thermobalancing therapy to take place.
It is well known that conventional treatments for lower back pain and sciatica, spinal ailments, enlarged prostate and kidney stones include medicines, removal procedures and surgeries. All of these methods are often unsuccessful and frequently cause side effects and complications. According to the National Institute of Health (NIH), many medicines, even those sold over the counter, may cause a broad range of undesirable side effects, and lower back surgeries are not always successful leaving patients crippled for life. The American Urological Association notes that men have to take BPH drugs for years that can cause dizziness upon standing and erectile dysfunction, while the Bladder and Bowel Foundation reports that transurethral resection of the prostate (TURP) often causes complications leading to urinary incontinence and retrograde ejaculation. These are the reasons why many patients worry about the impact of mainstream treatment options on their general health and look for alternatives.
Dr. Allen's devices are absolutely harmless and show impressive efficacy. They work all the time while worn on the body, gradually restoring normal functioning of the affected organs. Furthermore, Dr. Allen's devices are highly cost-effective and overall represent a phenomenal alternative to other treatment methods.
"The Thermobalancing therapy is a stand-alone treatment, and can help to avoid medications and surgeries, enhancing well-being and general health of its users", says Dr. Allen. "I'm pleased to be able to share my findings internationally. Broadcast on CNBC, news about the Thermobalancing therapy will reach millions of viewers, letting more people from over the world to experience the benefits of Dr. Allen's devices and enjoy their life in full."
For more information, please visit the Fine Treatment website: http://www.finetreatment.co.uk
About Dr. Simon Allen and Fine Treatment:
Dr. Simon Allen is a highly experienced medical professional. His specialty is in the internal medicine and cardio-vascular field. He has treated a wide range of chronic diseases, including patients after a heart attack, with kidneys problems, including kidney stones disease, prostate and spine conditions, as well as metabolic disorders. Fine Treatment exclusively offers Dr Allen's devices for chronic prostatitis and BPH treatment, coronary heart disease, dissolving kidney stones, as well as back pain and sciatica relief.
About 21st Century Health:
21st Century Health is an award winning television series produced by Multi-Media Productions. 21st Century Health airs on CNBC and the Fox Business Network to over 100 million viewers nationwide as well as internationally via DirecTV and Dish Network. The show can also be viewed through video on demand via http://www.21chtv.com. The series is also available at more than 27 prestigious college universities, including Carnegie Mellon University, Howard University, Dartmouth College and Georgetown University.