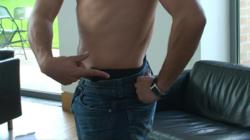 The side-effects free Dr. Allen's therapeutic device reduces BPH symptoms gradually, helping men to stop taking BPH medication and avoid prostate surgeries.
London, UK (PRWEB) December 02, 2012
Men using Dr. Allen's Device for Prostate Care have a good chance of stopping to take BPH pills ultimately improving their quality of life. For instance, a 54-year old patient from Canada had been on BPH medications for 4 years prior to starting to wear Dr. Allen's Device in February 2012. Now he is neither suffering from enlarged prostate symptoms, nor taking any prostate medications, Fine Treatment reveals.
Concerns over health problems after conventional prostate enlargement treatments are frequently raised in the press. For instance, the article titled 'Prostate pills can have lasting side effects', of 26 November 2012 in The Clarion-Ledger, discusses a relevant case:
Question: "I have been taking Avodart for several years for an enlarged prostate. For the past year and a half, I have been suffering from depression. I also have some sexual side effects, in particular low semen volume and lack of sensation during an orgasm. Is all this related to my medication?"
Answer: "Dutasteride (Avodart) and finasteride (Proscar) are prescribed for symptoms of enlarged prostate. New research suggests that finasteride is linked to depression, even at the lower dose. The depression may last after the drug is discontinued, reveals the Journal of Clinical Psychiatry, September 2012."
Prostate removal procedures and surgeries can break a normal life. Men's-Health Forum on Retrograde Ejaculation after Prostate Surgery is full of devastating experiences. A post of 25 June 2011 says, "Do not get laser prostate surgery – if you still enjoy having sex, you will not afterwards – they don't tell you everything!"
Another one posted on 20 January 2012 says, "My urologist wanted to do the surgery, but never mentioned the likelihood of a retro-ejaculation outcome. I'm 68 and ejaculation was an important and always pleasurable part of sexual life. I miss it very much and maintain that there should be a medico-legal requirement to inform patients about this often-likely outcome from such surgery."
Contrary to surgeries and medications, Dr. Allen's therapeutic device helps to reduce the size of the prostate naturally. Worn as a comfortable belt, Dr. Allen's Device for Prostate Care works 24 hours a day creating an ideal environment for blood to pass through capillaries in the affected prostate tissue. The improved blood flow cleanses the prostate gland over time. You can watch a short informative video here: http://www.youtube.com/watch?v=V5xidswhxJM.
"New Thermobalancing therapy protecting men from common complications after enlarged prostate surgeries and medications has been used successfully by many patients," says Dr. Simon Allen. "The side-effects free Dr. Allen's therapeutic device reduces BPH symptoms gradually, helping men to stop taking BPH medication and avoid prostate surgeries."
For more details, visit Fine Treatment at http://finetreatment.com/bph-treatment-prostate-enlargement.
About Dr. Simon Allen and Fine Treatment:
Dr. Simon Allen is a highly experienced medical professional. His specialty is in the internal medicine and cardio-vascular field. He has treated a wide range of chronic diseases, including patients after a heart attack, with kidneys problems, including kidney stones disease, prostate and spine conditions, as well as metabolic disorders. Fine Treatment exclusively offers Dr Allen's devices for chronic prostatitis and BPH treatment, coronary heart disease, dissolving kidney stones, as well as lower back pain relief and sciatica treatment.