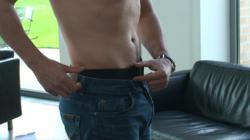 Dr. Allen's therapeutic device cleanses the prostate gland from unnecessary tissue, reducing its size, easing disturbing symptoms and improving potency.
London, UK (PRWEB) September 24, 2012
A number of recent articles on prostate enlargement have urged men to have their prostate condition checked at the first signs of urinary problems, such as one published in Business Day on 12 September 2012 titled 'Get off your high horse, see a doctor', which states, "Many men still think it's unmanly to worry too much about their health. They act like cowboys when it comes to ignoring the symptoms of serious illness." Men now have an option of using Dr. Allen's Device for Prostate Care which helps to terminate prostate enlargement naturally, without side effects, whereas long-term courses of BPH drugs or prostate removal procedures and surgeries often cause irreversible health damage in the future, highlights Fine Treatment.
Most patients with prostate enlargement using Dr. Allen's device for prostate treatment experience a notable improvement to the BPH lower urinary tract symptoms (LUTS) in about 3 months time, firstly during the day and later in the night. The condition of the prostate typically improves further over time.
According to the lead researcher Abdulmaged M. Traish, a professor of biochemistry and urology at the Boston University School of Medicine, almost all the patients taking the BPH medicines experienced some degree of decrease in their sex drive. However, in certain patients these side effects were grave enough to lead to depression. The side effects are negated once the medicine is ceased. But few patients taking Propecia or Avodart experienced sexual side effects which were irreversible in nature.
Unlike BPH drugs, Dr. Allen's therapeutic device treats the prostate by maintaining constant warmth in it that does not exceed the level of the normal body temperature. A thermo-element which is the main part of this device is made from a mixture of natural ingredients. No batteries or magnets are involved. As a result of this natural treatment, the prostate gland slowly decreases in size relieving LUTS. Several testimonials confirm that prostate treatment developed by Dr. Simon Allen relieves BPH symptoms naturally without resorting to medications; watch, for instance, http://www.youtube.com/watch?v=dCFy_jZgCLw.
As prostate enlargement is viewed as a normal aging-related condition, there is no urgency for a man to stick to a long-term intake of BPH drugs the moment he experiences first symptoms of urinary dysfunction.
"The benefits of the therapy with Dr. Allen's Device for Prostate Care are obvious as it is effective and totally harmless," says Dr. Simon Allen. "Dr. Allen's therapeutic device cleanses the prostate gland from unnecessary tissue, reducing its size, easing disturbing symptoms and improving potency."
For details, please visit Fine Treatment at
http://www.finetreatment.co.uk/prostatetreatmentbph/prostatitistreatment.html.
About Dr. Simon Allen and Fine Treatment:
Dr. Simon Allen is a highly experienced medical professional. His specialty is in the internal medicine and cardio-vascular field. He has treated a wide range of chronic diseases, including patients after a heart attack, with kidneys problems, including kidney stones disease, prostate and spine conditions, as well as metabolic disorders. Fine Treatment exclusively offers Dr Allen's devices for chronic prostatitis and BPH treatment, coronary heart disease, dissolving kidney stones, as well as lower back pain relief and sciatica treatment.