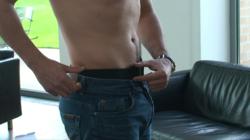 Costing just $130, Dr. Allen's device is a great value for money and has a proven efficacy for prostate enlargement.
London, UK (PRWEB) March 20, 2012
Common symptoms of enlarged prostate such as weak urine flow, frequent urge to urinate, and break in the urine stream are signals to look for a prostate enlargement treatment and compare various options such as drugs, surgeries, remedies and new Thermobalancing Therapy, Fine Treatment highlights. When men are turning 50, it becomes increasingly important to educate them about Benign Prostatic Hyperplasia (BPH), as this condition affects most men in the United States and Europe. The knowledge of what can be done will certainly help to ease the symptoms of BPH and combat the condition at the early stage in order to achieve better treatment results.
Contrary to medications prescribed for years, which may develop one or more adverse side effects, and prostate surgeries, which may cause different complications, the Thermobalancing Therapy treats the prostate locally, without simply masking the symptoms, http://www.youtube.com/watch?v=dCFy_jZgCLw. In addition to its effectiveness, the price of Dr. Allen's Device for Prostate Care that enables this natural therapy is only $130 making it widely affordable.
According to a piece of research regarding surgical treatments for men with benign prostatic enlargement, the cost effectiveness study published by BMJ suggests, "A treatment strategy of initial diathermy vaporisation of the prostate followed by endoscopic holmium laser enucleation of the prostate in case of failure to benefit or subsequent relapse had an 85% probability of being cost effective at a willingness to pay value of £20.000 (€21.595, $28.686)/quality adjusted life year (QALY) gained. Other strategies with diathermy vaporisation as the initial treatment were generally cheaper and more effective than the current standard of transurethral resection repeated once if necessary. The use of potassium titanyl phosphate laser vaporisation incurred higher costs and was less effective than transurethral resection, and strategies involving initial minimally invasive treatment with microwave thermotherapy were not cost effective."
"The Thermobalancing Therapy treats BPH without side effects, while medication and prostate surgeries may harm men's general health," says Dr. Allen. "Costing just $130, Dr. Allen's device is a great value for money and has a proven efficacy for prostate enlargement."
Read more at:
http://www.finetreatment.co.uk/prostatetreatmentbph/prostatitistreatment.html.
About Dr. Simon Allen and Fine Treatment:
Dr. Simon Allen is a highly experienced medical professional. His specialty is in the internal medicine and cardio-vascular field, and he has treated patients after a heart attack, with kidneys problems, including kidney stones disease, prostate and spine conditions. Fine Treatment exclusively offers Dr Allen's devices for chronic prostatitis and BPH treatment, coronary heart disease, dissolving kidney stones, as well as back pain and Sciatica relief.