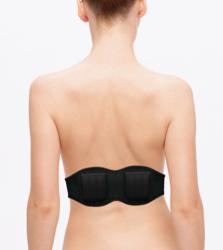 Dr Allen's Devices are able to dissolve all types and sizes of kidney stones gently and reverse BPH naturally.
London, UK (PRWEB) August 24, 2012
Broadcast on CNBC, a stimulating discussion about new Dr. Allen's devices for the treatment of lasting medical conditions highlighted not only their phenomenal performance but also high cost-effectiveness as they enable the users to treat themselves at home without expensive equipments and consultation fees, Fine Treatment reveals. Furthermore, by improving blood circulation in organs locally, these devices dissolve kidney stones and terminate benign prostatic hyperplasia (BPH) naturally. 21st Century Health, an award winning TV series, invited Dr Simon Allen and Ariana Adjani to share exciting news on the natural Thermobalancing Therapy successful in treating various chronic diseases, which is highly important for viewers internationally.
Specifically, Dr Allen's Device for Prostate Care works well in cases of BPH and chronic prostatitis. It causes no side effects, and allows its users to maintain their life style. You can watch a short video that discusses medical evidence on how this natural therapy has reversed prostate enlargement: http://www.youtube.com/watch?v=dCFy_jZgCLw
On the other side, Men's-Health forum on Retrograde Ejaculation after Prostate Surgery shares views of men on conventional treatment options. For instance, posted by Raja on 29 December 2011, his message says, "I was misled by my doctor in 2009. Expected one thing and was incontinent for 2 years after TURP. No warning from the doctor. No preparation. Impotency at times followed a few months after the surgery. No more ejaculation." Another post on 2 October 2011 states, "I'm 44 male, 8 months ago I had Holap operation for BPH and still now I'm living a nightmare. Do not touch your prostate. The annoying symptoms you have now are nothing compared to what you have after surgery."
Regarding kidney stones, the most commonly used "tool" for kidney stone removal is extracorporeal shock wave lithotripsy (SWL) which, according to the Mayo Clinic, uses sound waves to create strong vibrations (shock waves) that break the stones into tiny pieces to be passed with urine. SWL can cause blood in the urine, bruising on the back or abdomens, bleeding around the kidney and other adjacent organs, and pain as the stone fragments pass through the urinary tract. Besides, this procedure is not suitable for all cases of kidney stones and does not guarantee them not coming back.
Dr Allen's Device for Kidney Care, on the other hand, dissolves all types and sizes of kidney stones gradually but steadily, and causes none of the side effects listed above.
"It doesn't make sense to treat BPH with TURP and eliminate kidney stones with ESWL, as after these procedures you can find yourself having more health problems than previously," says Dr. Allen. "Dr Allen's Devices are able to dissolve all types and sizes of kidney stones gently and reverse BPH naturally."
Please, read more at:
http://www.finetreatment.co.uk/prostatetreatmentbph/prostatitistreatment.html.
About Dr. Simon Allen and Fine Treatment:
Dr. Simon Allen is a highly experienced medical professional. His specialty is in the internal medicine and cardio-vascular field. He has treated a wide range of chronic diseases, including patients after a heart attack, with kidneys problems, including kidney stones disease, prostate and spine conditions, as well as metabolic disorders. Fine Treatment exclusively offers Dr Allen's devices for chronic prostatitis and BPH treatment, coronary heart disease, dissolving kidney stones, as well as lower back pain relief and sciatica treatment.