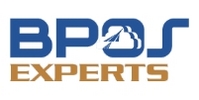 This new program and version of BPOS Commander specifically addresses the needs of the Microsoft partner community.
Washington, DC (PRWEB) July 12, 2010
BPOS Experts today unveiled its much anticipated Partner Program for its BPOS Commander™ software at the Microsoft 2010 Worldwide Partner Conference (WPC), where they're featuring an exhibit in booth # 126. The Partner Program will allow professional services organizations worldwide to use BPOS Commander in their own Microsoft Online Services client engagements on which they are and will remain the Microsoft "Partner of Record."
"BPOS Commander will help our partners turbo-charge their BPOS business," said John Liccione, President of BPOS Experts. "With BPOS Commander they will sell more BPOS engagements, migrate more content to BPOS for their clients, manage more BPOS client environments on an on-going basis, and retain their BPOS clients longer. Under this new program, our BPOS Commander software will be keyed to our member's 'Microsoft Partner ID' so that our members can remain the 'Partner of Record' on their clients' Microsoft Online subscriptions while leveraging BPOS Commander for BPOS migration and BPOS management. We've had a tremendous amount of interest from the Microsoft partner community about using BPOS Commander in their client BPOS engagements since the product launch last month. This new program and version of BPOS Commander specifically addresses the needs of the Microsoft partner community."
Program benefits include access to BPOS Commander software for use in client engagements, self-service client registration and BPOS Commander license key generation, access to BPOS Commander technical support, and referrals on BPOS projects requiring professional services. Members will have the flexibility of opting for a revenue share model or a more traditional software reseller model, so members can select the model that best suits their business strategy. Admission into the program is free to Microsoft partners who are also Microsoft Online Services certified, and requires technical certification on installation and use of BPOS Commander.
"We recommend and use BPOS Commander for our clients' BPOS migration and implementation projects," said Harry Bridger, Principal at InLigo Incorporated, a Microsoft registered partner providing effective solutions with Microsoft Business Productivity Online Suite. "It allows us to scale our BPOS practice more quickly, and our customers really like how it helps them quickly migrate their SharePoint, Exchange public folder, and file share content to SharePoint Online, and their Exchange mailboxes to Exchange Online. Further, it makes on-going BPOS user management easier."
Further information can be found at the BPOS Experts booth #126 at WPC in Washington DC, now through July 15th, 2010, or on the BPOS Experts website. To be considered for the BPOS Experts Partner Program, apply online at: http://www.bpos-experts.com/bpos-partner-application/.
BPOS Experts Partner Program Highlights

Access to BPOS Commander for service delivery to your Microsoft Online Services Customers while retaining your POR status
Flexible licensing options including revenue share and seat based licensing
Access to technical support and training
BPOS services referral program
Free partner program access to Microsoft Online Services certified Partners
About BPOS Experts
BPOS Experts is a Microsoft Certified partner that provides planning, migration, and management software and support services for the Microsoft Online Services Business Productivity Online Suite. Its flagship product, BPOS Commander, is a holistic planning, migration, and on-going management tool for the Business Productivity Online Suite, which covers the full cloud adoption life-cycle. BPOS Experts provides organizations of all sizes the tools they need to assess their suitability for adopting Microsoft Online, get them up on Microsoft Online quickly, migrate their content online, and help them manage their own private cloud on Microsoft Online on an on-going basis. BPOS Experts has offices in New York City and Europe.
BPOS Experts, BPOS Commander and the BPOS Experts logo are trademarks of BPOS Experts, Inc.
###