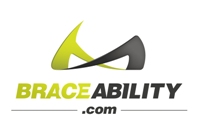 Waterloo, Iowa (PRWEB) April 23, 2013
BraceAbility has expanded its online brace shop to include support products from Corflex Inc. This veteran and family-owned business has been developing, manufacturing and distributing rehabilitation braces since 1984. The company's name, however, comes from the 1950s and the original owner's "flexible corset" business.
The company has evolved from a company providing undergarments for women to one that offers more than 250 products for orthopedic rehabilitation following an accident or other injury.
On its website, http://www.Corflex.com, the company expands upon its motto, "Designed for Life" by pledging, "We will continue to make it possible for millions of people to resume everyday activities; whether it is a return to work, resumption of a sports activity or simply to live a more active life … We are committed to not only keep pace with the health care changes and challenges, but to help influence them."
One can find Corflex products such as elbow immobilizer splints, patella stabilizers, wrist splints, knee wraps, arm slings, dorsal night splints, spinal orthosis, cervical collars, and cubital tunnel splints to name a few at BraceAbility.
Corflex also manufactures pediatric braces for children and offers a CoolTex line, featuring neoprene braces that are light, breathable and hypo-allergenic, making them optimal for sports use.
Corflex products are latex-free and CE marked for distribution in the U.S. and Europe.
The company is known not just for quantity, but also for quality orthopedic supports. Indeed, Corflex's reputation for producing high-quality orthopedic support products has helped it form alliances with hospital distribution corporations and supply distribution contracts with the U.S. military and the Veterans Administration.
In addition to its commitment to improving customer's quality of life, the company also fosters a healthy work environment and gives back to the community. In 2011, the company earned the New Hampshire Psychologically Healthy Workplace Award. Corflex also makes an effort to source its personnel and contract needs within its community whenever possible. It has also been a Platinum sponsor of the Make-A-Wish foundation for the past 15 years and donated orthopedic supplies to Haiti following the earthquake there in 2010.
Corflex is a company that is trusted by hospitals and the U.S. military and its pay-it-forward attitude speaks to the company's commitment to improving people's quality of life.
Interested in learning more? Find Corflex orthopedic support products at affordable prices at http://www.BraceAbility.com.