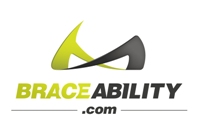 I have no doubt that under Shaun's leadership, the BraceAbility team has a bright future ahead of them. - Skip Klintworth, CEO, MRN
Waterloo, Iowa (PRWEB) November 13, 2012
BraceAbility.com has a new home and owner. Shaun Linderbaum of Waterloo, Iowa recently purchased this e-commerce website specializing in orthopedic brace and support products from Manufacturer's Resource Network Inc. (MRN). By selling online direct to consumers, BraceAbility is able to bypass the hefty mark-ups common in the healthcare system and offer high quality braces and supports at wholesale prices, including from companies such as Ossur, Bauerfeind, and Cybertech Medical.
Linderbaum is no stranger to management or growing e-commerce sites. After attaining a bachelor's degree from the University of Northern Iowa and a master's degree from the University of Illinois in management information systems, he assumed a role as manager of computer security at a large Agricultural Equipment manufacturer.
After seven years with the company, Linderbaum took a chance with the start-up company Clickstop. As vice president and co-owner of the company, Linderbaum helped build Clickstop from a two-man team to a top 600 Internet retailer with nearly 50 employees and annual revenue of nearly $13 million in just six years.
BraceAbility was founded in 2011 by MRN, a retailer specializing in online sales and marketing. MRN brought Linderbaum on board with the company as a consultant in January 2012, after which he quickly moved into the role of CEO tasked with growing the site. In just a few months, BraceAbility had experienced explosive revenue growth of 500%.
When MRN decided that BraceAbility's future would be more promising in the hands of a single owner and operator, Linderbaum was an obvious choice.
Such growth does not come without a clear vision and plan. Linderbaum aspires for BraceAbility.com to be the No. 1 online retailer of orthopedic braces and supports over the next few years. To accomplish this goal, Linderbaum says, "We are working very hard to provide a wide selection from the top manufacturers in the industry as well as developing the resources to help consumers find the right product for their need. This combined with competitive pricing is our formula for success."
Skip Klintworth, CEO of MRN, has utmost confidence in Linderbaum's ability to lead the company into this position. "While I wish that MRN were the company in a position to reap the benefits of BraceAbility's growth and success, I have no doubt that under Shaun's leadership, the BraceAbility team has a bright future ahead of them. I wish them only the best."
Linderbaum's acquisition of BraceAbility has the added benefit of bringing jobs to Iowa's Cedar Valley. The company employs six individuals and it has plans to grow its staff rapidly along with the company.