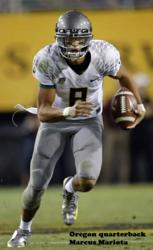 I tried several compression bracing techniques and nothing helped relieve the pain or heal the injury. Then I got this brace. Within two days wearing the brace for 8-10 hours a day the pain was completely gone
(PRWEB) November 29, 2012
Indeed, Incrediwear markets itself not as simply a medical device company, but rather as one that strives to design "lifestyle enhancement products." At Braceablity.com one can find two Incrediwear lines, Incredisocks and Incredibrace, that feature products designed using infrared therapy to treat conditions such as such as diabetes, arthritis, injury, and circulatory problems.
Incredisocks and Incredibrace products do so by reacting to body heat with the release of anions (negatively charged ions) that increase circulation and help regulate one's body temperature. This increases oxygen flow, which in turn can boost energy and reduce pain.
This is obviously a boon for people with diabetes or circulatory issues, but it can also benefit athletes or those on their feet for long periods of the day.
The Incredisocks line features socks for a variety of occasions. Some of the more popular items of this line include the diabetic compression crew sock, the tall compression hiking sock, the below the ankle compression sports sock and the men's compression dress sock.
These socks can provide relief to those suffering the aforementioned conditions; they can also boost energy and ease pain for those participating in sports or spending extended periods on their feet. Those Incredisocks products designed for activity such as sports or traveling also feature hygienic benefits, such as anti-microbial material that readily absorbs bad odors and moisture for hours (or even days in the case of the dress sock) at a time.
Incrediwear also offers Incredibrace products for the knee, wrist, elbow, shin, lower back, waist and ankle for treating pain or simply for providing support and improving mobility to athletes by targeting bloodflow to a certain region.
The popular Incredibrace knee brace, for example, treats pain and swelling and promotes healing when it comes to things such as meniscal tears, tendonitis, sprains or arthritis. It is often used by athletes during sports like basketball, football or running. The knee brace increases blood flow, bringing more oxygen and blood to the region and improving mobility.
All the while, the brace provides support. And the patented organic germanium bamboo charcoal blend makes is both comfortable and anti-microbial. Also optimizing it for sports use, the fabric is moisture wicking and odor absorbing.
But user reviews speak more to the product's worth than any product description. Consider RunnerBiker, who says, "I'm an avid runner and biker. Several months ago I injured my knee while training. I tried several compression bracing techniques and nothing helped relieve the pain or heal the injury. Then I got this brace. Within two days wearing the brace for 8-10 hours a day the pain was completely gone and I was able to resume all activities, including playing a pickup game of basketball, all with no pain or swelling. I swear by this brace and will tell everyone with knee pain/injuries/swelling to buy one NOW!"
To find Incrediwear brace and sock products for increasing blood flow and energy, easing pain and treating injury at an affordable price, visit BraceAbility.com.
About BraceAbility
Founded in 2011, BraceAbility.com is an e-commerce website focused on providing the latest and most affordable orthopedic braces, supports, and supplies to the general public.